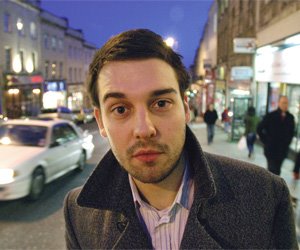 Future Classic: Ben Westbeech "Something For the Weekend" (+ Roska Remix!)
It's only Monday morning, but in the good spirit of making it alive to friday afternoon, Ben Westbeech, one of our favorite dudes, is offering his new single from the very anticipated upcoming LP to drop on Strictly Rhythm.
and the Roska Remix!
[soundcloud url="http://api.soundcloud.com/tracks/20280685″]
.
The full Something For The Weekend single includes remixes by Breach, Joey Negro, Lee Foss & Robert James, The Revenge, Roska and Gerry Read. Ben¹s new album, There¹s More To Life Than This, will be released on 12th September via Strictly Rhythm.
Pre-Order the album here – http://amzn.to/nG4vcJ
Pre-Order the single here – http://bit.ly/qGtFyj