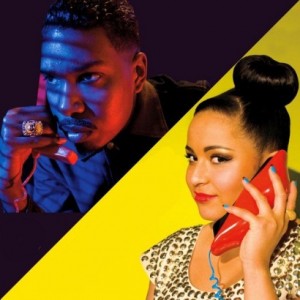 It's no secret to anyone that we are huge fans of pretty much anything that comes out of the EGLO Records catalog. I played with label boss Alexander Nut last year, an amazing DJ and just great tastemaker in general and a few weeks ago I played with Eglo co-founder Floating Points. He was talking about the shooting of the video of the "Phoneline" track which I had already heard and was already loving and playing out quite a lot.
What I love about this track and EP is that although there is a heavy 80's/early 90's nostalgia vibe going on, it's not a sample or a cover, it's an original track. I think way too many electronic producers these days rely on vocal samples for their tracks. To me if you want to create something that will stand the test of time you need to create something completely original. There is just something beautiful about a good producer working with a talented vocalist. Great song, dope video with a certain Rockwell "Somebody's Watching Me" vibe to it. He wasn't available for a cameo?
Big up to the EGLO camp, and to Fatima and Funkineven. One of the tracks of the year for sure.
Title track taken from the Phone Line EP.
Vinyl EP out now in all good record store: http://tinyurl.com/ct9j8yr
Phone Line single available on itunes
http://itunes.apple.com/gb/album/phoneline-single/id549233832
www.EgloRecords.com
http://www.facebook.com/eglo.recs
twitter: @funkineven @queenfatima @eglorecords
Video Dir: Heather Sommerfield
---
"Phoneline" live instore at Phonica Records.