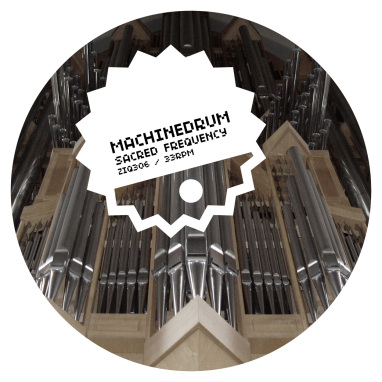 Future Classic: Machine Drum "Sacred Frequency"
Before I get into this – does anyone else think 'Sacred Frequency' is such a great title? It sounds like a track Underground Resistance would have made back in the day. Seriously though, Travis Stewart, a.k.a. Machinedrum has been on fire recently and just dropped 4-track EP on Planet Mu earlier this month which I've been enjoying very much. I have to say the title track 'Sacred Frequency' is my favorite, I love the synth that's coming down like a meteor show sparkling all over the dark sky, followed by soft fuzzy vocals. It's such a sweet track that woos you.
My next pick is 'Fantastix' with a chipmunk diva voices (that kind of start like a super speed-up vocal of Joy Orbison's Hyph Mngo). Personally I'm not the biggest fan of chipmunk voice – nothing against it, just feel like it's been a bit too frequently used – but for this track it works really well with equally hyper-fast kicks and snares. Two other tracks 'Flycatcha' and 'Listen 2 Me' are also worth checking out, and if there's anyone out there still have not heard the beautiful remix Machinedrum did for SBTRKT's 'Look at Stars' please do yourself a favor and check it out. The feeling it brings out is so special, personally I think it's better than the already great original.