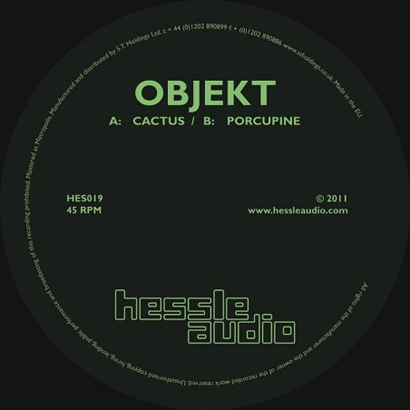 Future Classic: Objekt "Cactus / Porcupine" (Hessle Audio)
Now this is one EP we've been waiting for impatiently! OBJEKT is one of the freshest new producers on the block really knocked us out in 2011 with his lean and minimal brand of techno meets dubstep. In fact, we picked "Tinderbox" as one of our favorite tracks of 2011.
Now the man returns with an EP on Hessle Audio no less!
Android wobble-bass like you've never heard and weighty half-step clumsy beats meets Berlin-Techno precision. Sounds like King Kong drowning in a sea of bass sludge!!!
HUGE!