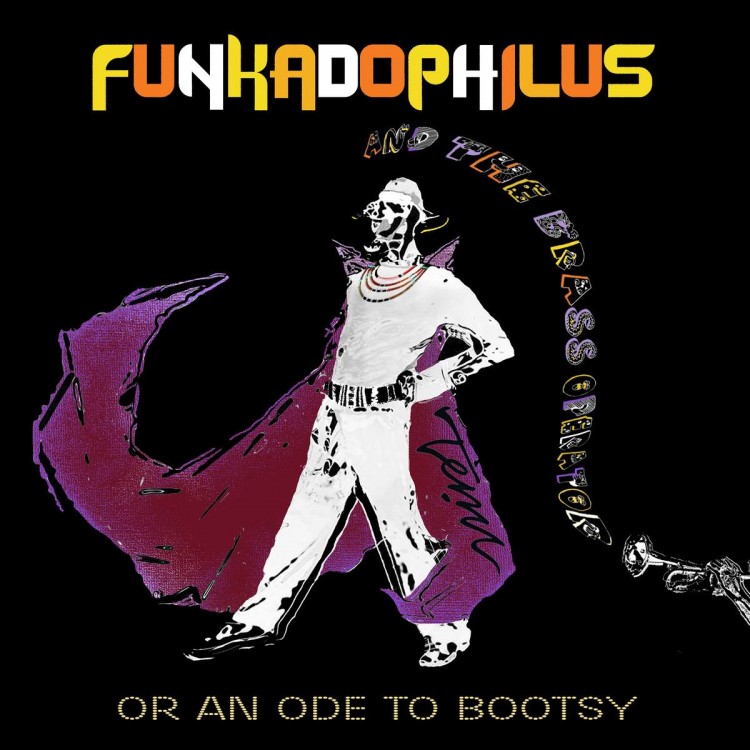 Future Classic: Temu "Funkadophilus! & The Brass Operator" (Or An Ode To Bootsy)
Every week, it's the same dilemma; which track should I write about, and for this week's show, it was the same story, although Temu made it a little easier on me, with his latest release, Funkadophilus, featuring the Brass Operator.
I started the show with this amazing jam, that will be featured on the upcoming Voyage Funktastique 1st Year Anniversary Compilation (along with the following joint by Synthesiz). It's an ode to Bootsy Collins, and Temu told me that he was inspired to make this jam after seeing the man himself perform on the old continent. At first, I thought he sent me an obscure unreleased Mothership Connection song, just to realize that it wasn't a mistake; Temu went back to the lab, and produce the entire track like he was a one-man band; you have it all : an heavy bassline, the stingy synths, powerful drums, contagious horns and of course, Temu, or should I say Funkadophilus, on the talkbox.
Temu is the perfect example of making the best out of what you got, which in his case, is very rudimentary equipment; he just knows how to obtain the maximum out of his elements, and that's what I call true talent and dedication to his craft. Its true music from the heart (and from his Large Stank Collider-his computer). Make sure to check out this Modern Funkateer on his Soundcloud page and his Bandcamp page because he has heaters after heaters in stock.
---
Track taken from Walla P's latest edition of the "Voyage Funktastique"