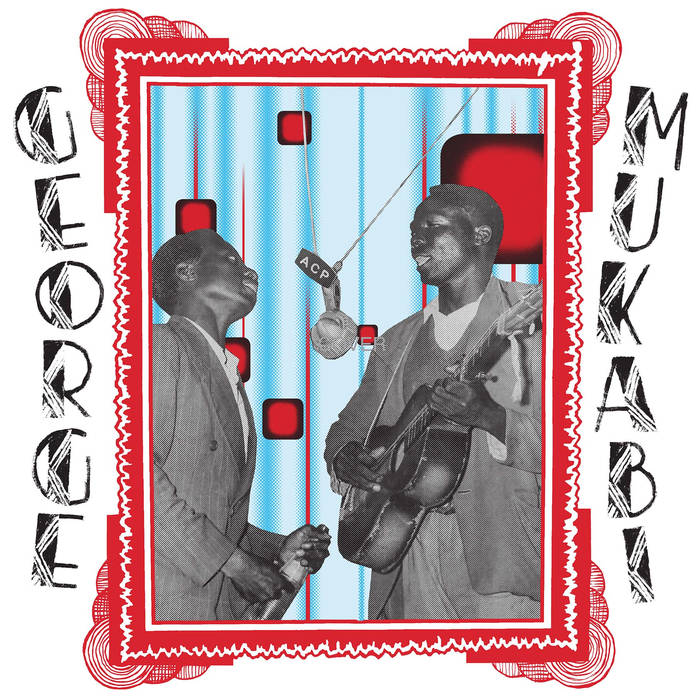 George Mukabi "Furaha Wenye Gita" (Olvido / Raw Music / Mississippi Records)
via Olvido: An almost mythical figure of African acoustic guitar, George Mukabi's reinvention of fingerstyle quickly spread from western Kenya throughout East Africa before his tragic death in 1963.
Hailing from the Luhya-speaking Kisa Region, George Mukabi combined local elements of the nyatiti lyre and sukuti drum into the bouncing "Omutibo" guitar style, in which melody, rhythm and bass lines all merged in two hands on one instrument.
An imposing man that was both respected and feared, he sang of the tumults of marriage, morality, and Kenyan life, selling hundreds of thousands of records in East and Central Africa, though only being dimly recognized overseas. In his short musical career he recorded less than 30 songs. Sadly, he was killed in 1963, and is often referred to as "Marehemu George Mukabi", which is Swahili for "the late George Mukabi".
54 years after his passing, we are proud to help preserve the legacy and legend of George Mukabi. LP and digital versions include a 12 page booklet featuring an oral history by George's son, Johnstone Ouko Mukabi, along with several other peers and family members, as well as full lyrics in Swahili and English. The digital version includes 15 additional rare songs.
Olvido is attempting to present a full discography of George Mukabi in streaming digital format, but several songs are still missing. If you have any information that can assist the project, please contact [email protected]
---