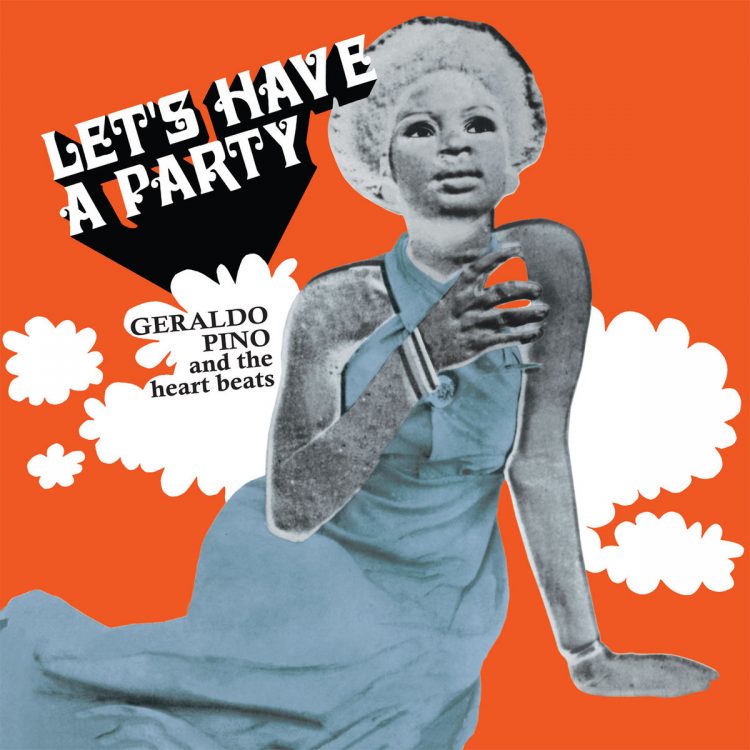 Geraldo Pino & The Heartbeats "Let's Have A Party" (1974, Presch Media GmbH)
It's no exaggeration to say that Geraldo Pino and his band the Heartbeats kickstarted the whole soul/funk/afrobeat scene in West Africa.
Mixing highlife, funk and jazz, and using the latest equipment, they laid waste to all before them. In 1966 Fela Kuti was a jobbing musician, eeking out a living with highlife bands. When Geraldo Pino came to town, it changed his life. "Pino tore up the scene," he recalls in an interview with Carlos Moore. "I knew I had to get my shit together, and fast!"
Produced by Odion Iruoje and engineered by Emmanual Odenusi, "Let's Have A Party" is Geraldo Pino's masterpiece. It's slick and heavy, tough and uncompromising, with musicianship that will blow your mind. It's all killer, no filler, with 'Heavy Heavy Heavy' and 'Let Them Talk' bonafide, nailed on funk classics.
The Heartbeats are exactly that, a tight and efficient engine that keeps the groove moving. This is US-style funk, with an emphasis on extended percussion workouts and organ wigouts. You can't listen to 'Power To The People' without being impressed – or compelled to dance. The extended call out to each Heartbeat in 'Let's Have a Party' is well deserved.
If my house caught on fire, this is the one album I'd rescue. After one listen, I reckon you'd do the same.
Words by Peter Moore of www.africanrevolutions.com