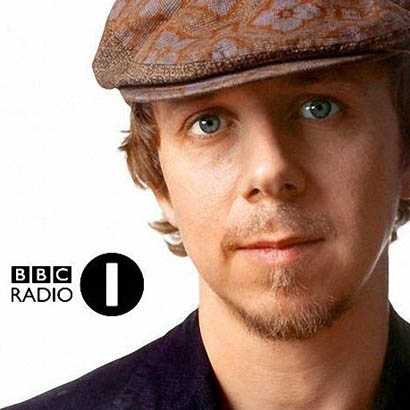 Gilles Peterson "Soundsystem Culture and Dancefloor Retrospective" – BBC Radio1
It's really strange for me to listen to the last few Gilles Peterson Worldwide shows on BBC Radio1. Other than the Montreal people who have helped and influenced me along the way, Gilles has always been my biggest influence. I started listening to the show in 2001 and have been following it religiously since. It was great news this week to hear that Gilles will be getting a show on BBC Radio6.
Gilles's third retrospective takes on dancefloor and soundsystem culture, with a focus on Broken Beat, Brazilian Drum and Bass and the emergence of Dubstep. Connecting the dots from Detroit to Chicago, Croydon to Berlin, with words from MIA, Skream & Benga, and Mala.
Plus there are session tracks from the archive, with Bugz In The Attic from Maida Vale, and a recording of SBTRKT and Sampha performing live back in 2010. If that wasn't enough, there are over 50 tracks in total, crammed into 2 hours!
Download Link
Tracklist
Pépé Bradock — Deep Burnt
The Detroit Experiment — Think Twice
Jazzanova — That Night (Wahoo Mix)
Vikter Duplaix — Manhood
Seiji — Loose Lips
4hero — Hold It Down (Bugz Mix)
Kaidi Tatham — Betcha Did
Mark de Clive-Lowe — Relax… Unwind
Ty — Wait A Minute
Afronaught — Transcend Me
Roy Davis Jr. — Gabriel
DJ Zinc — 138 Trek
Wookie — Scrappy 1999
MJ Cole — Attitude
Simbad — Soul Fever (Remix)
The Streets — Has It Come To This
Dizzee Rascal — I Luv U
Wiley — From The Drop
Skream — Pass The Red Stripe
Benga — Night
Mala — Strangers From Paradise
Mala — Anti War Dub
James Blake — CMYK
Mount Kimbie — Maybes
Burial — Broken Home
Shackleton — Hamas Rule (Skull Disco)
Ramadanman — Blood On My Hands
Joy Orbison — Hyph Mngo
SBTRKT & Sampha — Colonize
Scuba — You Got Me
Switch — A Bit Patchy (Subfocus Remix)
Data Label
Solid Groove — Flookin (Afrobeat Break)
M.I.A. — Galang
LCD Soundsystem — Losing My Edge
Drumagick — Easy Boom
Sambassim — Patife
DJ Marky — LK
High Contrast — Racing Green
Avia — Rebirth
The Cinematic Orchestra — Evolution (Alternative Mix)
Kerri Chandler — Bar A Thyme
Moodymann — Shades Of Jae
Outlines — Just A Little Lovin
St. Germain — Rose Rouge
Recloose — Dust
Michelle Shaprow — If I Lost You
Matthew Herbert — The Audience
Floating Points — Love Me Like This
Four Tet — Plastic People