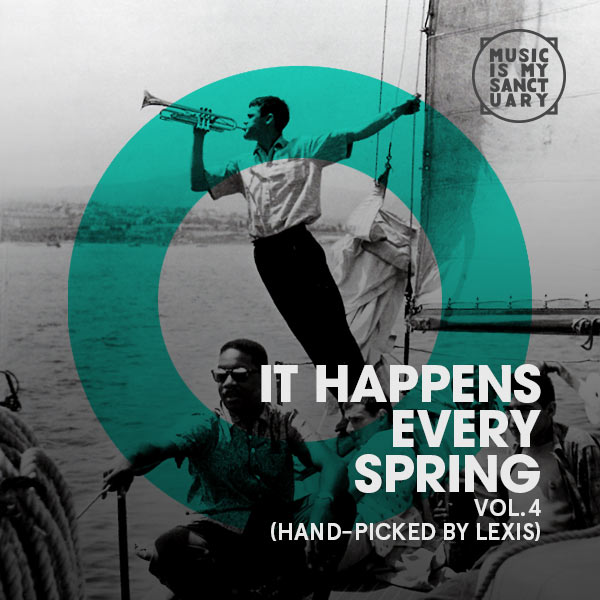 SPRINGTIME SPIRITUAL Mix Vol. 4 (2017) – Hand-picked by Lexis
I have been releasing this mix dedicated to Spring for the past 4 years and it's quickly become one of my favourite projects.
Of course the magic of springtime is a fairly universal feeling, but I think in cities who are submerged in winter 5 months a year like my hometown of Montreal, it means a little more. We've earn spring time just a bit more.
So here is the 4th edition of my Spring mix: Dedicated to that feeling of opening the windows for the first time, pulling the bike out of the garage, having a drink outdoors, and wearing just one layer of clothing.
Dedicated to my mom who I miss every first day of spring.
TRACKLIST
Voices Of Conquest – O Yes My Lord
Dexter Wansel – New Beginning
Pastor T.L. Barrett – After The Rain
Jon Lucien – Who Will Buy
Toquinho & Vinicius – Triste Sertão
Orlandivo – Tudo JOia
Bemibek Nie – Bójmy siê wiosny
Haldjalaul – Kristi Tammik
Margo Guryan – Sunday Morning
Tender Leaf – Countryside Beauty
Gene Harris – As
Solaris – You & Me
Joy – The Time Is Right
The Urban Cru – Go (Chez Damier Classic Mix)
The Return – New Day (Full Mix)
Chassol – Dominos, Pt. III
Egberto Gismonti – Encontro No Bar
Grupa Sončna Pot – Na Poti (Na Putu)
Bettye Crutcher – Sunday Mornings Gonna Find Us In Love
France Gall – Zozoi
Judy Roberts – Rainbow in your eyes
RC & The Gritz – I'll Be Waiting for You
Omar – Gave My Heart
Alexx A-Game – Braver (Swing Ting Smooth Edit) Mastered
Vivian Jones – Physical
???? – Sugar Records 002
???? – Sugar Records 001
DJ Cam – Angel Dust
Botany – Minuses
Dwight Trible – Is Music
Yogisoul & Ivan Ave – Intentions
Narcy – Sun
Michael White – The Blessing Song
Tigran Hamasyan – Fides Tua
Colin Blunstone – Misty Roses
Diana Ross – All The Befores
DOWNLOAD