MIMS is delighted to premiere the lost jazz funk sounds of "Monika" by Polish conductor, composer , arranger and teacher, Henryk Debich. Never previous released, taken from a forthcoming 7″ on Astigmatic Records.
The seven-inch single 'Monika / Fun in Darkness' begins a series of releases with undiscovered recordings by Henryk Debich, whose activities made the Polish Radio and Television Orchestra in Łódź famous all over the world.
Support on Bandcamp
For the last two years, the label has been digging through hundreds of archives of Radio Łódź including recordings of the local Orchestra conducted by Henryk Debich. After a long search, 13 gems from the period 1974-1977 were selected, which was also the time of the creation for the Holy Grail of Polish jazz funk – the album 'String Beat', sought after by record collectors in every latitude.
In the seventies, the Polish Radio and Television Orchestra in Łódź, despite over twenty years of experience, was rediscovering itself and sounding more modern and interesting with each successive year. Depending on the piece, forty to seventy people were taking part in it! The orchestra efficiently moved between funk and disco genres, touching on illustrative music or jazz. Despite the huge amount of recorded songs from this period, only a handful of them was published in 1975 on the album "String Beat". Moreover, the achievements of Henryk Debich and the Polish Radio and Television Orchestra from 1978 were recently released by the GAD Records label on the album "City". The rest of the recordings are still waiting to be discovered.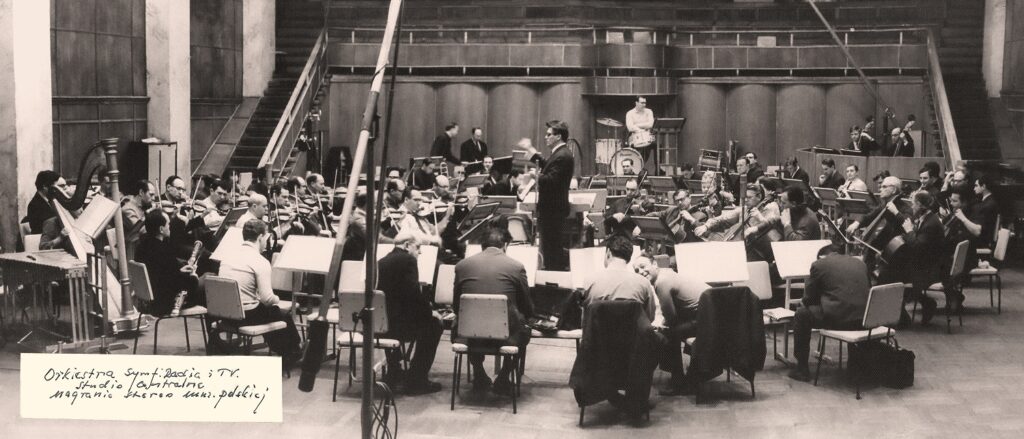 Astigmatic promises a full LP of previously unpublished compositions, and two 7″ singles, of which this will be the first released.
The cover was designed by Animisiewasz, and the material was mastered by Marcin Cichy (Skalpel). A numbered, seven-inch vinyl, limited to 500 copies, is available from today on Bandcamp, just in time for Bandcamp's fee waiver day! We are told that these songs will not appear on the LP. The album will be available for sale and on all streaming platforms from February 26.