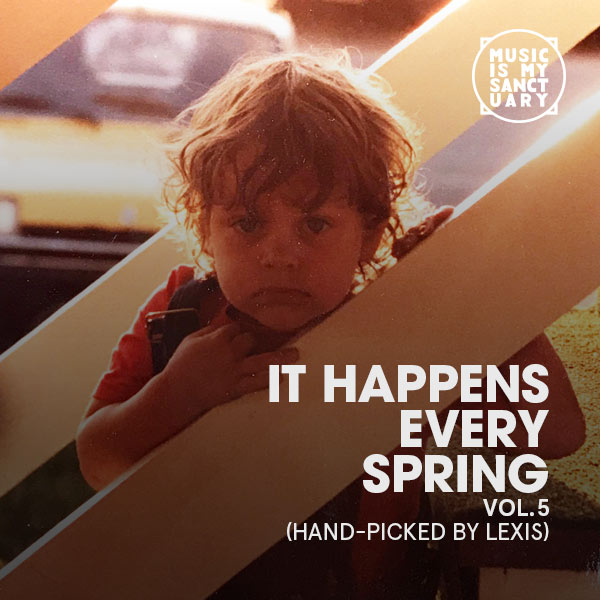 SPRINGTIME SPIRITUAL Mix Vol. 5 (2018) – Hand-picked by Lexis
I am constantly working on mixes, guest appearances or radio sessions. My musical mind is always occupied on the two or three projects that are on my plate. However, my annual spring mix has become my favorite, it remains on my mind all year round.
Initially the inspiration came from the fact that Winters in Montreal, Canada are so tough, lasting 6 months of the year instead of 4. Once again this year it explains why the mix is out late April instead of late March, we just broke the freezing point a couple days ago!
The idea behind the mix is to present songs that have a certain spiritual, beautiful, powerful, and inspiring quality to them. Of course as I always do I try to pick across many genres and eras. From spiritual jazz to modern classical, to hip-hop back to house music.
This mix is dedicated to my mom. This was one of her favorite projects of mine.
Wishing you all a lovely spring!
TRACKLIST
Iasos – Libra Sunrise
Entourage – Euphoric Bells (Alt Take)
Rick James – Gettin' It On (In the Sunshine)
Budgie – Best Believe feat. Fatima
glue70 – Look Out
Soulphiction – Love Thang
Reginald Omas Mamode IV – Sunshine (Al Dobson Jr Reprise)
TiRon & Ayomari – It's a Trip
Nat Townsley Jr – Sunshine On My Shoulder
Me & You – Love In Be Must We
Raekwon – The Sky
Fashawn – To Be Young (feat. BJ the Chicago Kid)
Michael Henderson – Let Love Enter
Marie Laforet – Et si je t'aime
Joe Armon-Jones – Idiom feat Oscar Jerome
Blaze – The Garden
Norma Jean Bell & KDJ – N.J.B. Sax Solo
D. Lynnwood – Gospel Discotheque (feat: BodyMoves)
Nick Holder – A Word From Mr Prince
Dave Pike – Spirit's Samba
K15 – Sunbeams
Moments of Faith Singers – Look Up
Williams Bros – Never Could Have Made It (SMBD '81 Edit)
Mighty Clouds Of Joy – Glow Love (SMBD '79 Edit)
Sons & Daughters Of Lite – Let The Sunshine In
Byron Morris & Unity – Sun Shower
Warmth – A Song the Children Dance To
Max Cilla – Crepuscule tropical
Missus Beastly – For Evi
John Ellis – Flight
Inmates, Ex-Inmates, Musicians & Poets from Attica, Rikers and the Tombs – Cathedral
Oleta Adams – Rhythm of Life
Shades – What Would You Do
Transport Band – A Może By
Billy Stewart – Sitting In The Park
The Dixie Nightingales – All I Need Is Some Sunshine In My Life
Hailu Mergia – Tizita
DOWNLOAD (VIA SOUNDCLOUD)