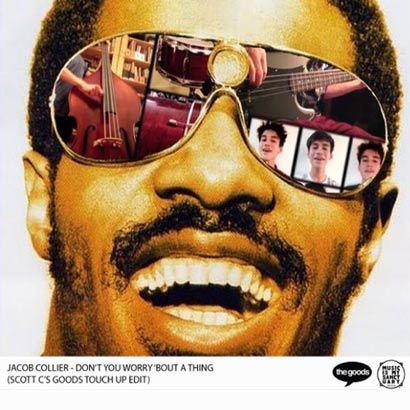 Future Classic: Jacob Collier "Don't You Worry About a Thing" (Scott C's GOODS Touch Up)
Music Is My Sanctuary presents this brilliant Scott C remix of Jacob Collier's "Don't You Worry Bout A Thing", a Stevie Wonder standard.
from Scott C: "I discovered the Youtube life of Jacob Collier only about a month ago. This amazing 19 year old London-based musician has mastered a gang of instruments, and combined with his vocal chops, has caught the ear of heavyweights like Quincy Jones and Herbie Hancock.
After playing his video cover of Stevie Wonder's "Don't You Worry Bout A Thing" about a million times over, I decided to do an edit so I could run it on the dancefloor at our monthly party, The GOODS here in Montreal. I hope you enjoy it."
More about Scott C at @The_Incubator
please check out Jacob's work at www.jacobcollier.co.uk
Buy the original here jacobcollier.bandcamp.com/