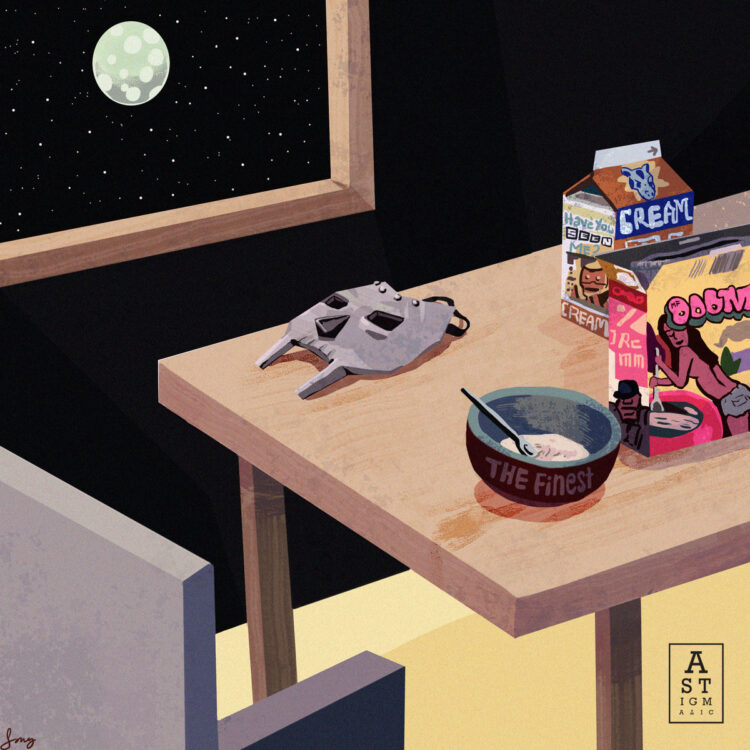 Jaubi, Latarnik (EABS) & Tenderlonious pay tribute to MF DOOM (free download)
All at MIMS were shocked and deeply saddened by the passing of MF DOOM. One of our absolute favourite artists in the world, let alone hip hop. His impact looms large, over us all.
Now EABS man Latarnik, and Astigmatic Records have had the bright idea to resurrect and complete a jam built around DOOM's "Figaro" recorded at the end of a recording session in Lahore, Pakistan by Jaubi, Latarnik and Tenderlonious, creating a special tribute to the villainous one, bridging Indian classical, jazz and hip hop. Now available for free download.
In April 2019, the last minutes at the Riot Studio in Lahore were filled with the sound of 'Figaro' from the classic Madvillain duo's album. After the recording of Jaubi's upcoming album 'Nafs at Peace', the musicians gathered in the studio and played this song spontaneously in the form of entertainment, which only proves that Madvillain were a huge inspiration for many artists from across the world.
Free Download
Only one take was recorded in the studio. It would probably have been hidden in the Astigmatic Records archives to this day, if it wasn't for the sudden death of one of the best MC's in hip-hop history. A few days after this sad information, Latarnik (EABS) locked himself in his S151 Studio, working on the tracks recorded in Lahore. 'Figaro' in this form is a tribute to the late MF DOOM.
Zohaib Hassan Khan – sarangi
Qammar Vicky Abbas – drums
Marek Latarnik Pędziwiatr – bass, piano
Ed Tenderlonious Cawthorne – soprano sax
Recorded at Riot Studios, Lahore, April 2019
Additional production at Studio S151 by Latarnik, January 2021