When I heard that a documentary on ATCQ was coming out I completely lost my shit. They were without a doubt my most influencial group growing up… obviously i'm not alone, the Tribe have attainted the emblematic figure for the golden era of hip-hop in the 90's. The rumours of the group reuniting have been resurfacing every now and then but from the looks of the trailer (check it here), I think the documentary will put that to rest and confirm that the group is done… It was a really tough choice but here are my 7 favorite ATCQ tracks.
What are yours?
#1 "Vibes & Stuff" (from Low End Theory – 1991)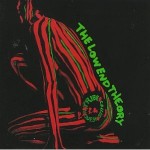 ATCQ - Vibes & Stuff
Picking 7 ATCQ tracks from about 75 good ones is hard but picking just two from the Low End Theory is damn near impossible. I think about 10 of the tracks on that record are classics for me… but there is no hesitation on picking "Vibes & Stuff". It's been my favorite ever since I heard for the first time in my yellow Sony Walkman.
#2 "Buggin' Out" (from Low End Theory – 1991)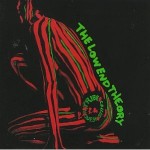 ATCQ - Buggin' Out
God knows Tribe have lots and lots of crowd pleasers for DJ sets but this is my favorite amongst all those (Scenario, Award Tour, 1nce again, Find a way, etc…). This takes me back to hanging out on the basketball court in the summer
#3 "If the Papes Come" (from Peoples' Instinctive Travels & the Paths of Rhythm – 1990)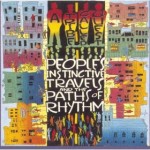 ATCQ - If The Papes Come
This was the only record that I had to go back to because it was before my time. When you go back to it, it's just absolutely insane that this came out in 1990! I mean, did you ever take a time and listen to hip-hop stuff that came out 20 years ago? Most of it is pretty comical… This record is truly forward thinking stuff!!
#4 "Lyrics to go" (from Midnight Marauders – 1993)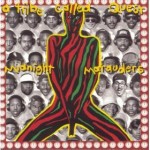 ATCQ - Lyrics to Go
Like Vibes & Stuff this is another track that I didn't have to hesitate in picking. That Minnie Riperton ("Inside My Love") sample has been used so many times but never quite like this. This shit is just effortless. Like butter baby…
#5 "Midnight" (from Midnight Marauders)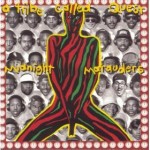 ATCQ - Midnight
To me one of the true measures of a classic record is that the tracks that didn't really catch your attention at first but with time start becoming your favorite cuts. At first when you listen to that record you listen to "Steve Biko" and "Award Tour" on and on but then you start going deeper with "Sucka Nigga", "We Can Get Down"… I still remember the day I bought this record.
#6 "Jam" (from Beats, Rhymes & Life – 1996)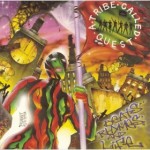 ATCQ - Jam
Had to put a few tracks from the J Dilla era in there. "Jam" is one of my favourite summer joints. In works in clubs, jeeps, coupes and benzies!
#7 "Busta's Lament" (from The Love Movement – 1998)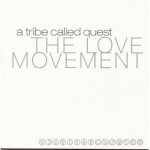 ATCQ - Busta's Lament
The last two records don't quite have that mythical status the first three get from hip-hop heads. But seriously, go back and listen to those two and tell me those aren't 8.0 or 9.0 out of 10. Keeping in mind that "Love Movement" came out right in the middle of the Jiggy-Blingy era it's no surprise that it was their last one… they probably felt like people had moved on. To much much weaker things…