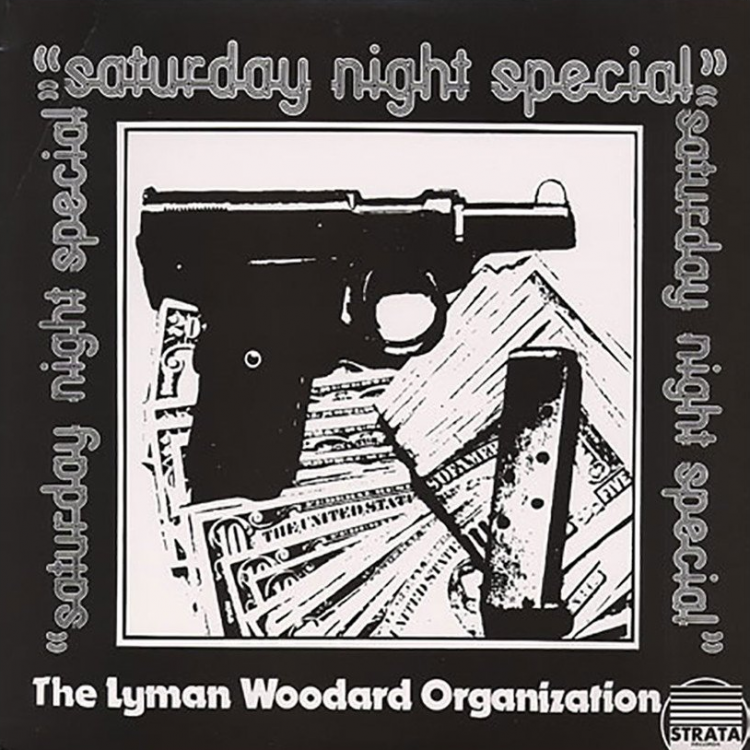 The Lyman Woodard Organization "Saturday Night Special" (1975, Strata / BBE)
It's no coincidence that the album cover for "Saturday Night Special" by The Lyman Woodard Organization bears the image of cigarette papers, cash, and a pistol.
Recorded in 1975 and reissued by Wax Poetics in 2009, this album is aptly regarded as a Jazz-Fusion classic. The photo is composed of articles found in bandleader Lyman Woodard's pockets that are placed on a hotel bed after a show that presumably took place in his hometown of Detroit.
Woodard, who recorded with a number of Motown acts, and served as musical director for Martha and the Vandellas in the late '60s scores a stark and grimy pearl with his "frank" keyboard phrasing on the single 'Saturday Night Special'. It's a bittersweet city anthem that reflects walking the streets of any metropolis just before six am. The choreographed hand-claps placed in-between a Mellotron versus electric piano discussion accentuates witnessing steam rising from manhole covers. And the sun swinging around tall, grey buildings before people inhabit them once again. It's sparse and muted production value, a brilliance that inhabits each song on the record, personifies the "need what I need" artistic aesthetic.
Originally released on the modest but influential Strata Records, this Detroit label was founded in the late '60s by former Blue Note artist Kenny Cox. BBE Records reissues it on November 17th in association with DJ Amir's 180 Proof Records.