What started last December out as a pretty wacky idea to beat the winter blues has turned into one of the most rewarding and fun projects we've done in the 5 years of Music Is My Sanctuary. The concept is pretty simple, invite some of our friends to share some of their favorite music in an intimate setting. Yes, it is a vinyl only event and although there is a certain magic about the one format that just won't die the event is about more than that. It's just about a deep appreciation of music, and the joy of sharing it with others.
The first two events had over 4,000 listeners and we hope this one will be just as much fun! Killer lineup!!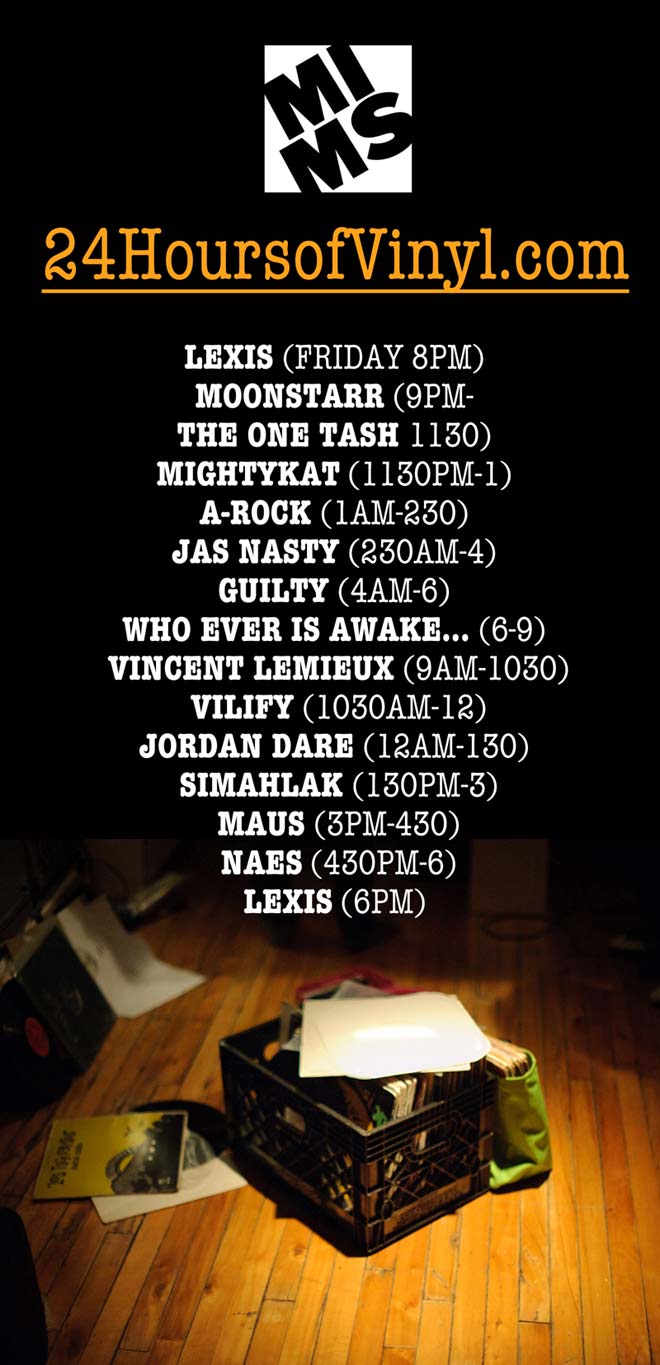 Dj Lineup
Maus
A-Rock
Jordan Dare
MightyKat
Jas Nasty
Simahlak
Rilly Guilty
Naes
Vilify
Moonstarr
The One Tash
Vincent Lemieux
Lexis
Facebook Event Page
[nggallery id=18]
[nggallery id=16]
24 HOURS OF VINYL presented by MusicIsMySanctuary.com from Lexis on Vimeo.