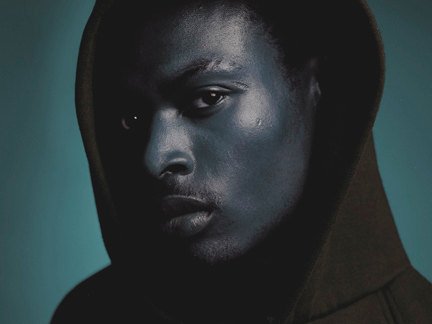 Absolutely loving this dude right now. Following the momentum of his widely praised first album called "Hazyville" (Werk Disc, 2008), Darren Cunningham aka Actress is releasing "Splazsh" on the always dope Honest Jon's records.
I
STRONGLY

suggest you go and buy the feature that 14tracks.com just came out with. "Locked onto Actress"
Actress' sound sits somewhere in between the moody, mysterious and hypnotic productions of the classic Basic Channel sound, Burial and even Detroit Techno artists like Moodymann, Theo Parrish.
For anyone in Montreal, I strongly suggest you make it out to his show on
Friday June 4th @ Club Soda
(for one price you get two venues and you can check out King Midas Sound, Ikonika, Demdike State and Shed!)
Actress - Purrple Splazsh

Actress - Hazyville
Links
Actress MySpace page
"Splazsh" Details on Honest Jon's
Buy "Splazsh" on Boomkat