via DJ Sportswear: The first time I heard Congoman by The Congos I was blown away by the other worldly drum machine sounds you can hear throughout the 7 min cut. A classic Lee Perry Black Ark era production, it really stands out with its innovative of the drum machine.
It led me to dig deeper for these kinds of drum machine and digital experiments in reggae production, before the first fully digital riddim, Sleng Teng, in 1985. It turns out Bob Marley and The Wailers, with Aston 'Family Man' Barrett's Rhythm King drum machine, also an original Upsetter (Lee Perry's back up band), were one of the first to release a reggae song with a drum machine backing track in 1974.
This mix features tracks that combine traditional instrumentation along with digital elements. I wanted to showcase the sounds that lead the way to Sleng Teng being released and starting the digital riddim revolution.
"Before Sleng Teng" TRACKLIST
1 – The Congos – Congoman – 1977
2 – The Upsetters – Chim Cherie – 1974
3 – Shinehead – Billie Jean – 1984
4 – Aston "Family Man" Barrett & The Wailers Band – Guided Missile – 1976
5 – Aston "Family Man" Barrett & The Wailers Band – Work – 1976
6 – The Upsetters – Natural Dub (Exclusive dub plate mix) – 1973-1979
7- The Upsetters – Highway Riding Dub (dub plate) – 1977
8 – Aston "Family Man" Barrett & The Wailers Band – Dub Combination – 1971-1982
9 – Sly & Robbie – Waterbed – 1983
10 – Hugh Roy – Jah Jah Call You – 1984
11 – Paul Blake & The Blood Fire Posse – Every Posse Get Flat – 1984
12 – Paul Blake & The Blood Fire Posse – Rub-A-Dub Soldier – 1983
13 – Sly & Robbie – Triplet – 1983
15 – Junior Delahaye – Working Hard For The Rent Man – 1983
14 – Dennis Brown – Revolution – 1983
16 – Augustus Pablo – Hot Milk – 1983
17 – Bob Marley and The Wailers – So Jah Say – 1974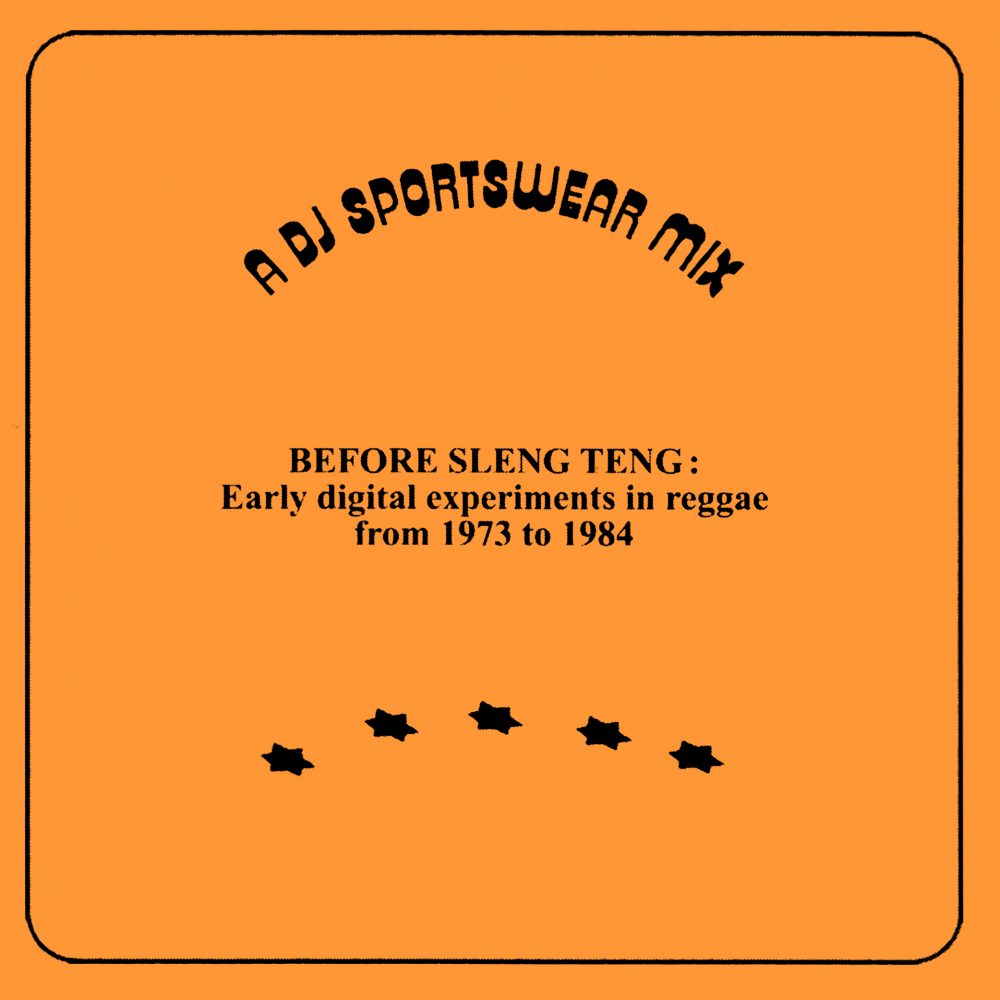 DOWNLOAD LINK