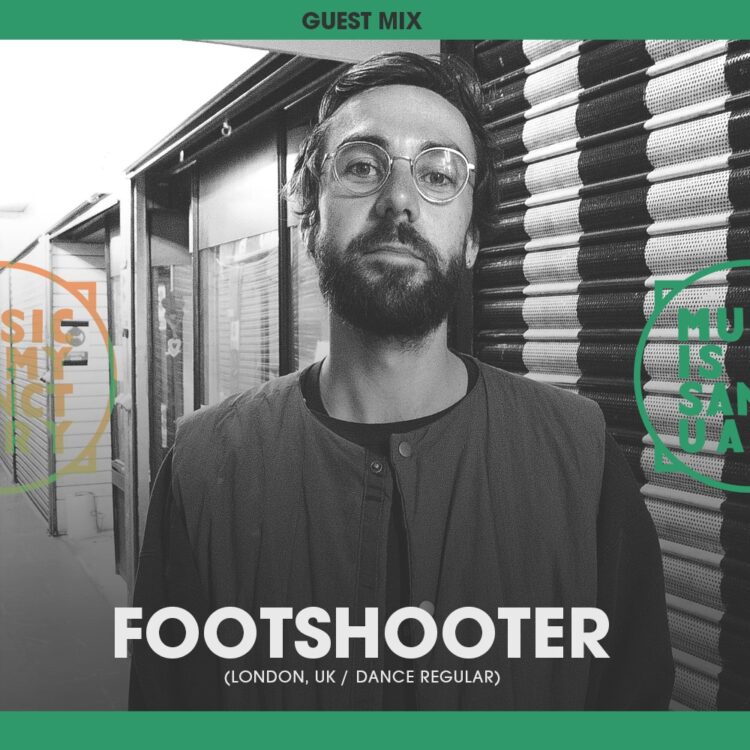 MIMS Guest Mix: Footshooter (London, UK / Dance Regular)
We are very excited to present a slamming mix from London-based producer, DJ and musician, Footshooter.
Following hot releases on Dance Regular, YAM Recordings and as one half of SAUL on Rhythm Section, Footshooter recently collaborated with Melbourne-based keys player, poet, singer, songwriter and producer Allysha Joy, on "Hibiscus", a highlight of the incredible 'Outlines' compilation on ANMA and Cognitiva Records. Footshooter tells us:
"For this mix I wanted to share some fresh sounds exploring the spaces between broken beat, house, garage and UK Rap/Grime, blended with some older favourites. It's a very UK-heavy selection, however there's a few treats from across Europe that also feature. The theme here is broken and swung rhythms – it felt good to be mixing dance music again, as for a while during lockdown I'd been mainly focussing on my radio show, which is more centred around calmer sounds. Enjoy!"
TRACKLIST
Beringei – Without You (ft. William Florelle)
Flying Lotus – Tea Leaf Dancers (ft. Andreya Triana) (BH Edit)
Poison Zcora – The Mainly Incompetent 5
Roy Vision – 4411 (ft. Yughz)
Floating Points – ARP3
Ross From Friends – Burner
Danvers – The Flex
Ben Hauke – Ain't Bad
K-Lone – Calabria
Arfa – On You
Seiji – Easy
Ghetts – Good Hearts (Aida Lae)
Phoebs & Maxwell Owin – Come With The Ragga (Original Mix)
Reek0 – Gooddreams (Radio Edit)
Mala – Forgive
JD. Reid – I Really Hope (ft. Oscar #WorldPeace)
'Outlines' is out now on ANMA and Cognitiva Records.
Find Footshooter at https://soundcloud.com/footshooter