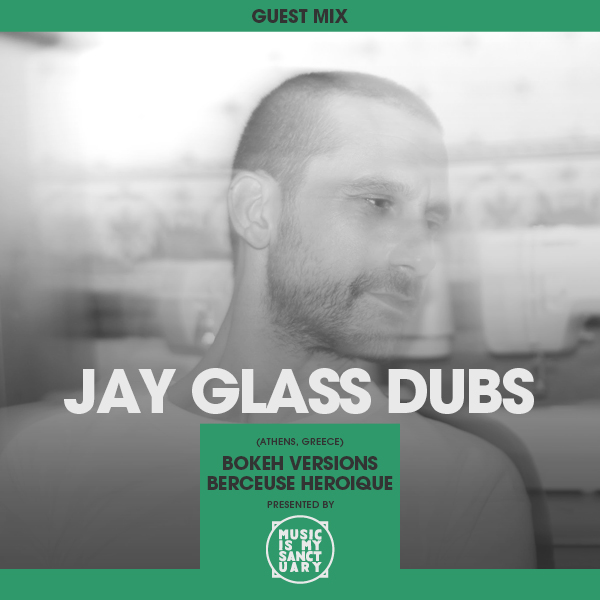 MIMS Guest Mix: Jay Glass Dubs (Bokeh Versions, Athens)
Jay Glass Dubs is one of three aliases of Athens-based Dimitris Papadatos.
Known for his alien-like Dub excursions on labels like Bokeh Versions, Berceuse Heroique, and Ecstatic, Jay Glass Dubs is a defining factor in this weird and mysterious musical world. Here we asked him to provide some of his favourite tracks, and the result is perfect for a hot and lethargic summer day.
TRACKLIST
UB 40 – Walk Out (DEP Intl, 1981)
Dread and Fred – The Highest Region (Jah Shaka Music, 1991)
Jane Bee – Conquer Me (Jahtari, 2015)
SEEKERSINTERNATIONAL – AaliyahMeditationSequence (Boomarm, 2015)
The Flying Lizards – Flicker (Piano, 1995)
Dubee & Benny ILL – ReWork Version
Jay Glass Dubs – The Honest Dub (Honest Electronics, 2018)
George Hadjinassios – Beat (Philips, 1977)
Ydili Tsaliki – I Mimi (Philips, 1983)
Air Dance – Stand By Your Man (Unreleased, 2012)
Okay Temiz – Repercussions (WEA, 1980)
Jonah Dan – Galactic Light (Bokeh Versions, 2018)
Iration Steppers – High Rise Version (Universal Egg, 1995)
Tenastelin Meets TNT Roots- Living Dub (Intrepid Vibes, 2004)
Roots Control – For A Few Dubs More (WordSound, 1996)
DOWNLOAD LINK
---
Follow Jay Glass Dubs:
Website
Soundcloud
Bokeh Versions
Berceuse Heroique
Ecstatic Recordings