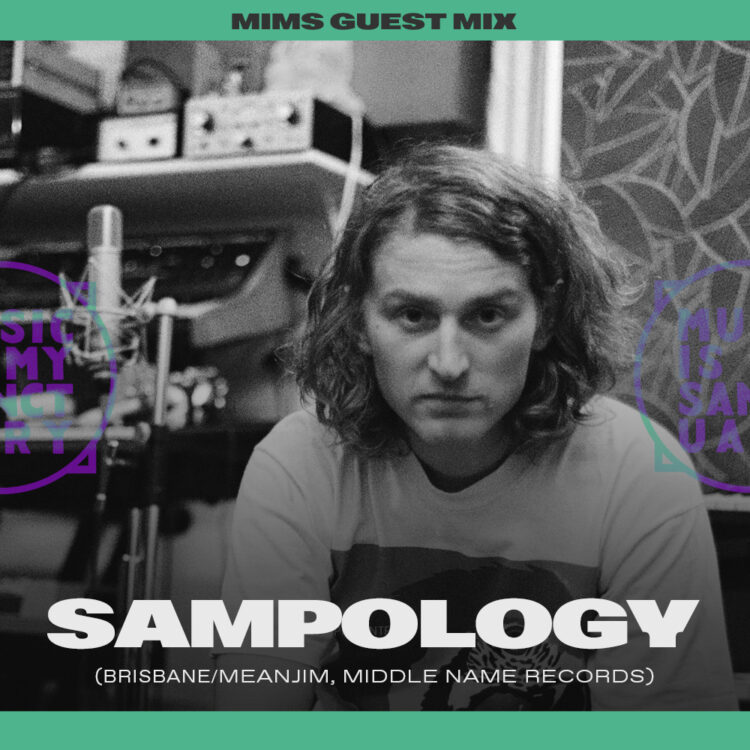 MIMS Guest Mix: SAMPOLOGY (Middle Name Records, Brisbane/Meanjim)
Brisbane's Sampology has delivered a deadly uptempo mix, drawing the dots between record bag favourites and his new 'Regrowth' album, on his own Middle Name Records.
The album marked an important milestone, as the musician and producer replaced record sampling with recording most of his samples from scratch, including string quartets, woodwind, full 20-piece choirs, vibraphones, double bass, various pianos and synths. Featured guests include Allysha Joy, Silentjay, and Seven Davis Jr.
@sampology: "I put this mix together in my home studio where most of my music is recorded. It's also where all my records live against the back wall. The turntables are usually set up on top of the piano, unless the lid is open and it's mic-ed up for recording. I felt quite keen to share a strictly up-tempo club mix, given some of my recent mixes as well as my Worldwide FM show have been quite varied in tempo. I love being able to include moments in a club set like the Jimetta Rose & Voices of Creation song which is a very acoustic joyful choir, weaved in with acid house. Or the recent birdsong-infused Olof Dreijer reissue on Melodies International. Putting mixes together, and DJing in generally is probably the biggest influence on how I make my own music. I've also included two songs from my new album 'Regrowth'."
TRACKLIST
Olof Dreijer – Echoes From Mamori
C. M. TONI – Feelin' Jazzy
Gabriels – Love and Hate in a Different Time (Aroop Roy rework)
Jos Ma – Mongo's Dance
Steve Summers – Who Knows
Sampology – Ten Foot Flowers
UC Beatz – Blue Ciel
Jimetta Rose & Voices of Creation – Let The Sun Shine In
808 State – Pacific (bonus Bird Beats)
Vagabundo Club Social – Ki-kongo
Sampology – Running Around
Mark E – Deepsystems
Theo Parrish – In Motion
Kondi Band – Nor Follow Sweetness
Marcel Dettmann – Music Is Playing
Sound Stream – Bass Affairs