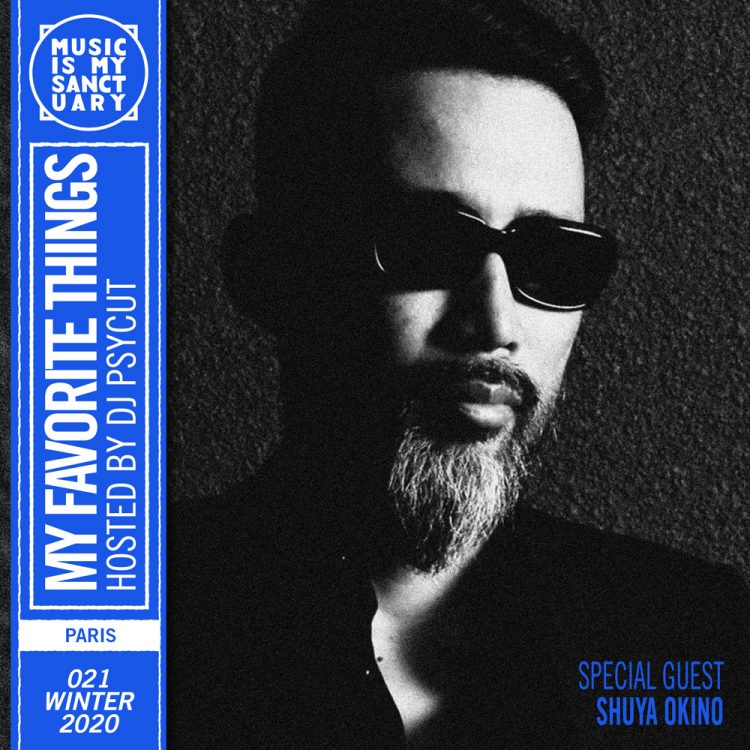 MY FAVORITE THINGS #021 — Hosted by Psycut w/ Special Guest: Shuya Okino (Japan)
Hi everybody! I'm very happy to get my friend, the legendary Shuya Okino as guest for my new Show. Deep Jazz music is going strong, and as usual I have selected the best of my new discoveries from 2020
Omer Avital, Village of the Sun with Binker and Moses, the last great Web Web Album on Comost Records and a new extract from the recent Jazz phenomenon: the Jazz is Dead project by Adrian Younge and Ali Shaheed Muhammad.
Some legendaries jazz artists, still active, have produced some great featuring like Gary Bartz, Dee Dee Bridgewater and The Last Poets for our greatest pleasure.
Shuya Okino and me have, of course, both paid small tribute to the music of Bill Withers, who passed away a couple of days before to join for ever the « City of the Angels ».
DJ Psycut Selects
01 – Teru Sakamoto – My favorite Things (1980)
02 – Omer Avital – Shabazi (2020)
03 – Gary Bartz & Maisha – Leta's Dance (2020)
04 – Village of the Sun feat. Binker and Moses – Village of the Sun (2020)
05 – Bill Withers – World Keeps Going Around (Live) (1973)
06 – Chip Wickham – Blue to Red (2020)
07 – Lakecia Benjamin feat. Dee Dee Bridgewater and The Last Poets
– Acknowledgement (2020)
08 – Web Web – The Upper (Part 1 & 2) (2020)
09 – Adrian Younge, Ali Shaheed Muhammad feat. The Midnight Hour – Jazz Is Dead (2020)
10 – José James – Kissing My Love (2018)
11 – Contours – Batterie (2020)
12 – Daddy Lord C – Freaky Flow (Remix) (1995)
Shuya Okino Selects
13 – Grover Washington, Jr. & Bill Withers – Just the Two of Us (1980)
14 – XL Middleton – All Right Now (Or It Soon Will Be) (2014)
15 – Shuya Okino – SUMMER LOVE (THE MAN 45 EDIT) (2019)
16 – Lionel Hampton – Vibramatic (1980)
17 – Joe Armon-Jones – Gnawa Sweet (2019)
18 – Manatthan Blaze – Louisiana Strut (1979)
19 – Gary Bartz – At Last (1978)
20 – Thundercat feat. Steve Lacy, Steve Arrington, & Childish Gambino – Black Qualls (2020)
21 – Bill Withers – Lovely Day (1977)
22 – Bill Withers – City of the Angels (1976)