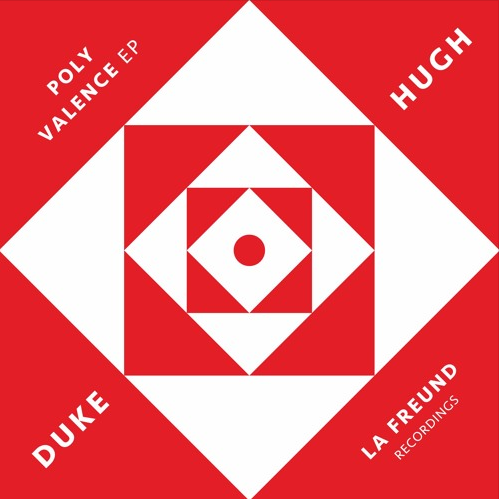 Exclusive Premiere & Contest: Duke Hugh "Poly Valence" (La Freund Recordings)
Back in 2015 Duke Hugh challenged himself to produce a beat-a-day.
In 2016 these tracks are finding their way onto vinyl, starting off with Duke Hugh's premiere on Rhythm Section International. Duke's tracks are driven by beats with subtle hints to Hip Hop – one reason that formed the love triangle between label boss Olivier Boogie, Awanto3 and himself. 2016 marked his debut on Rhythm Section and now we got him for the inaugural release on La Freund Recordings.
Equipped with analogue gear Duke Hugh's tracks are built up around TR606 beats heavily inspired by Max Graef and Dego & 2000black. The combination of soundscapes including classy solos on the Rhodes and the Juno 106 on one side and Korg bass-driven House on the other make up for a well-rounded release.
Contest: Win a Vinyl Copy and Tote Bags of Duke Hugh's "Poly Valence"
(Ends on February 5, 2017)

Step 1: Register
Simply enter your email:
[ABss_subscribe_form inline_form="1″ button_text="Register" no_name="1″ name_placeholder="Name" email_placeholder="Email"]
* Important: If you are having a problem with entering your email please leave it in the comment box below and we will make sure to add it to the contest *
Step 2: Follow us
Like us and La Freund on Facebook

(Winners will be announced and notified on February 5, 2017)
Preorder 12″
Read an interview with Duke Hugh regarding his previous release here.