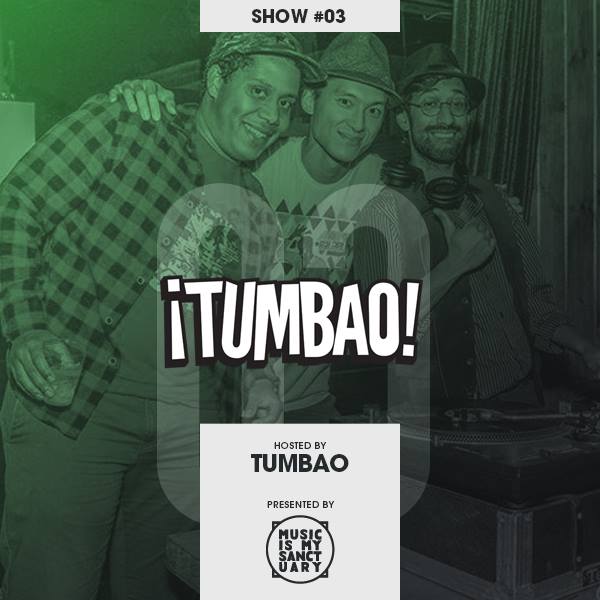 Tumbao Radio – Show #03 "Cuba" (Hosted by Tumbao)
Tumbao Radio returns with a deep dive into the music of Cuba – a heritage whose Afro-spiritual roots and genre-busting creativity underpin a fierce resilience of both culture and people.
The show starts with some older classics from the godfather of the son montuno, blind tres master Arsenio Rodríguez, beloved folk duo Celina Y Reutilio, and El Bárbaro del Ritmo, Beny Moré. In the latter half, DJ and host Rhythm & Hues (Parker Mah) lines up some littler-known ventures into funk and jazz territory with fusion and experimental groups such as Irakere, Juan Pablo Torres and Grupo Folklorico y Experimental Nuevayorquino with a few Afro-Cuban tracks thrown in for good measure.
TRACKLIST
Mongo Y La Lupe – Canta Bajo
Arsenio Rodríguez – Las Tres Marias
Celina Y Reutilio – Quiero Matar El Dolor
Joseíto Fernández con Moya & su Combo – De Tumbao
Patato & Totico – Ingrato Corazon
Silvestre y su Orquesta – A Bailar Oriza
Generoso "Tojo" Jimenez Y Su Orquesta – El Contrabajo Fantasma
Beny More – Cinturita
Celia Cruz & Johnny Pacheco – Quimbara
Grupo Manguaré – Sepan que soy latino
Irakere – Juana 1600
Juan Pablo Torres – Ey!… Op. 1
Pacho Alonso – El Upa Upa del Chambelon
Juan Formel & Los Van Van – A Ver Que Sale
Adalberto Alvarez – Agua que cae del cielo
Grupo Folklorico y Experimental Nuevayorquino – Cuba Linda
Fernando Lavoy y los soneros – No Voy a Dormir
Grupo Monumental – Mi Son Caridad
Emiliano Salvador – Nueva Visión
DOWNLOAD LINK
---
¡Tumbao! MTL will be hosting The Battle of Santiago, a heavy-hitting 7-piece band combining afro-cuban rhythms and latin funk, at their next monthly event at Groove Nation (410 Rachel E.)
Selectors: DJ Rhythm & Hues, Dr. Bahar, ASMA
Hosted and produced by: DJ Rhythm & Hues