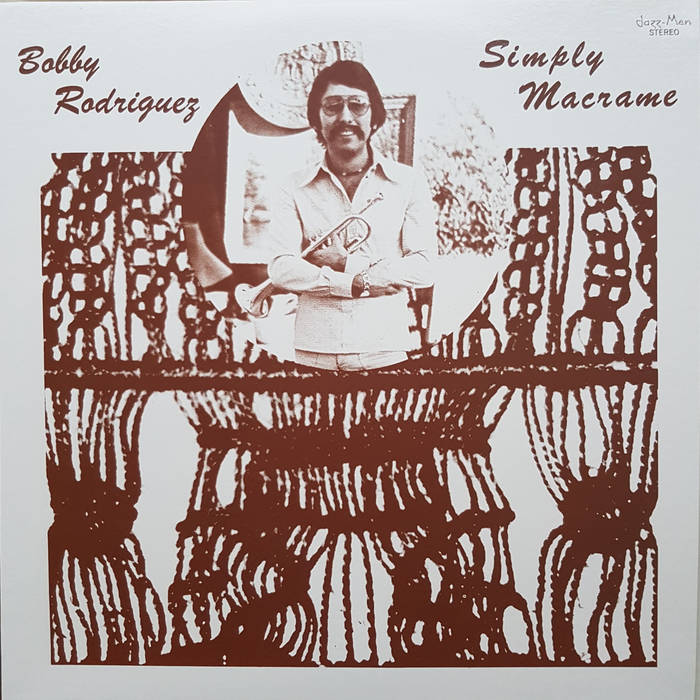 Reissue / Archival Release Of The Week: Bobby Rodriguez "Simply Macrame" (1973)
Starting with their best foot forward, Jazz Detective Records kick off their brand new label with a reissue of this ultra-rare Latin Jazz gem from Bobby Rodriguez.
Originally recorded and privately pressed in 1973 on Jazz-Men Records, "Simply Macrame" contains a 16 minute rendition of Freddie Hubbard's 'Little Sunflower', taking it to an entirely new landscape complete with vocals from Betty Macias.
The young Bobby Rodriguez really shows off his skills as a big-band leader, with a total of 21 musicians credited in the liner notes. Although this record is rare, Bobby Rodriguez is not unknown and remains quite active in the music scene in his hometown of Los Angeles. In 2000 his "Latin Jazz Explosion" album was nominated for a Grammy, and is presently director of Latin Jazz Music and Jazz Trumpet at UCLA, UCI, and Pasadena City College.
This is the first time "Simply Macarama" has been reissued (available now digitally as well), and it's coming back in real style. 180g Virgin Vinyl, mastered by Frank Merritt of Carvery Studios, cut on the original Neumann Lathe used by Motown Records, presented in hand numbered screen printed paper counter bags with foil seals. When we said Jazz Detective is putting their best foot forward, we meant it!
All in all, we're more than happy that this one has resurfaced and are looking forward to what other reissue projects Jazz Detective has in store. Keep your eyes peeled.
"Simply Macrame" released July 20, 2018 on Jazz Detective