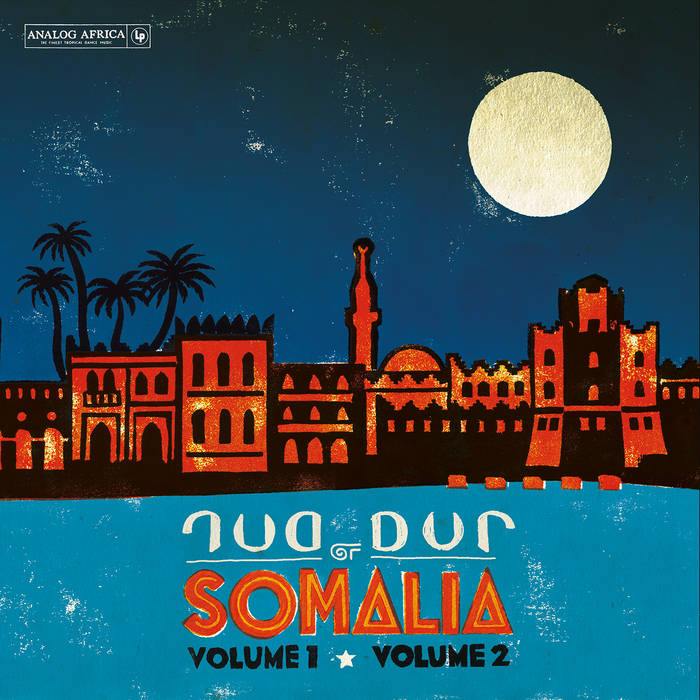 Reissue Of The Week: Dur-Dur Band of Somalia "Volume 1 & Volume 2" (Analog Africa)
This is the first of a three-part release from Analog Africa dedicated to the multi-generational Somalian Funk group the Dur-Dur Band.
This triple LP features the band's first two albums, which were originally released on cassette tapes back in the mid-eighties.
Led by keyboardist Isse Dahir, the Dur-Dur Band blends traditional Somali music with Funk grooves, soulful vocals, Banaadiri beats, and heavy tropical rhythms.
Thanks to the hard work by Analog Africa and its label founder Samy Ben Redjeb for tracking down the original tapes, these recordings have now been fully restored, remastered, and pressed onto vinyl for the first time, providing new generations of listeners the exciting opportunity to now hear one of Somalia's greatest Funk bands. Overall, I think you'll be hard-pressed to find a more brilliant single-band focused reissue in 2018!
Dur Dur Band's "Volume 1, Volume 2" reissued September 14, 2018 on Analog Africa
---
Follow Analog Africa:
analogafrica.com
Facebook
Soundcloud
For more picks like this head to beatcaffeine.com