Seventeen Years In The Making, Dabrye Completes His Trilogy With Three/Three
For the casual music listener, the name Dabrye might not ring any immediate bells.
But for someone who enjoys Experimental Hip Hop, left-field instrumentals, or is a fan of the early-2000s Beat Scene, they'll tell you that Tadd Mullinix aka Dabrye is the one of the original pioneers of approaching electronic music with a Hip Hop mentality and vice versa. His style is difficult to categorize and exists in a world that is completely his own, rarely giving nods to current trends. However, this doesn't mean that he has completely isolated himself from the spheres that he orbits, he just comes at things from a different angle. His list of collaborations is staggering, directly working with names such as J Dilla, Ghostface Killah, Roc Marciano, Danny Brown, MF Doom, Shigeto, the list goes on and on. Preparing for the release of his first album in over a decade simply titled "Three/Three", we had the honour of speaking with Dabrye about finally completing his trilogy of albums – a journey that started back in 2001.
Was there an original goal or vision of the trilogy when you started on One/Three?
Dabrye: I couldn't predict how far I would be able to take the project. Three albums seemed to be right for conveying my idea and having a defined beginning, middle, and end. I knew that I wanted to explore my own vision in the instrumental format, explore my love for beats on their own, and at the same time lay the groundwork for the potential to become a producer for vocalists.
You were 23 at the time of One/Three's release. Did you ever think that it would gain the recognition that it did while you were making it?
Creating is a time that I can escape in general, including my own milieu. So I didn't think about recognition. As it hit the market I had no expectations and little insight into the global scene. Now I can't believe it. I feel so lucky to make genuine connections with so many listeners and work with artists whom I've admired for so long.
How do you feel about the various transitions that Hip Hop has undergone since its birth? Do you have a favourite era, and do you wish one of them would come back?
I'm happy to remember the golden era even if I know that longing sweetens those memories a bit. Those days will never be back so it's better to just appreciate those old LPs without feeling obligated to recreate the sound again. I definitely go back a bit and reference earlier times in my work but I see it as a tradition and a part of my creative DNA. Producers will always reference the golden era and we can cherish those bits when we hear them but overall I think looking ahead is more promising.
How long did Three/Three take to complete from start to finish?
One or two beats on the new album date back about 12 years. I had to recreate Dr. Shroomen recently because I lost the original files but Georgia and Dudley's vocals were recorded to the original beat around the time when Two/Three was being released. I made a handful of beats over the years, like the beat for Emancipated for example, but the majority of the work was done over the last few years.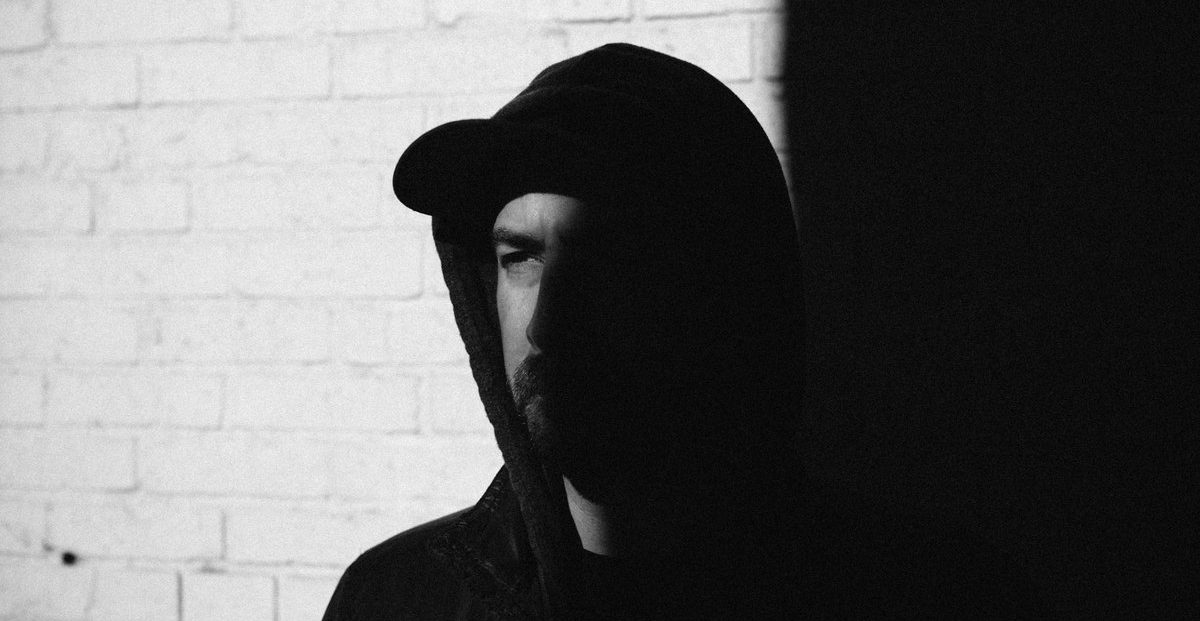 Is there a overarching common thread / sound / or vision you had with Three/Three?
Three/Three is a pretty balanced reflection of my repertory. At the halfway point of the beat-making process, I realized I should create something stylistically relevant to the other LPs but it was only for the sake of balance and not a conscious effort to evoke the 2002 Dabrye in the ears of the listener.
When did you know it was finished, and were there any tracks that took particularly longer than normal to complete?
It was a feeling and it happened right on time. We had a deadline to make sure Ghostly could get the right timing for manufacturing, marketing, and all the other parts necessary. What's more, Ghostly had to coordinate the contracts for the album's many guests appearances. It's a lot of work. The Appetite, Culture Shuffle, and Sisfo Ridin' took the longest for me for a similar reason. There were a lot of vocal parts to arrange and mix. Every voice has a unique sonic profile and they need some adjustments to sit properly in the mix and jell with the other vocal parts.
Is there anyone that you have collaborated with in your career that you connected with better than the rest? If so, what is it about the way you worked together that made it flow better?
No. It's been a blessing to have creative chemistry with so many different MCs. It seems like it should be weird, but it was this way with Two/Three as well. No real standouts in that regard, everyone clicked.
Each instalment of the trilogy was released at different phases of Hip Hop's evolution but each has managed to stay unique and easily recognizable, not getting sucked into any sort of trend. How do you manage to stand out from everyone when virtually anything is available at the click of a button?
The first thing is that I'm lucky. I know very creative, interesting, and talented artists that deserve what I have and more. It's driven into everyone's head that if you work hard and have something special you can succeed. The flipside of that, and what I feel is often overlooked, is that you may be virtually invisible. There has to be almost a perfect storm (and importantly money but that's whole other big issue) to be recognized or even survive. Secondly, I think it's helpful to be cognizant of the nature of trends in music and avoid adhering too closely to them.
What advice would you give to an artist who is just starting out and trying to gain some momentum, especially in today's musical climate?
Aside from my views about trends, I think that it depends on your specific goals and circumstances. Overall, I'd say it's helpful to aim to get signed to a label that is very visible but does pay attention to your contracts. Make sure you will have a level of control that is comfortable to you. Make sure the label has a rapport with their artists and does their accounting regularly. You'll hate chasing down nonchalant labels for royalties. They might only consider you a small part of their passion project or hobby. I have a great relationship with Ghostly and my art, career, and overall well-being would suffer if that wasn't the case.
You are known for having many different aliases, all with their own styles. How many aliases have you had over your career, how many do you come up with before settling into one? Are there any that you never used that you want to share?
Only SK-1, Tadd Mullinix, Dabrye, JTC, Charles Manier. I've had different DJ names back in the '90s but we don't need to go there [laughs]. I can't remember any unused ones. For the first Rewind release I was Supreme Katastrophic 1000, Todd was Ultra Master Master Plus³. Yes, that's Master twice… not a typo [laughs]. I've got a new LP coming out under the new alias, X-Altera. It's a new type of sound with roots in a few different genres. That's all I can say at the moment.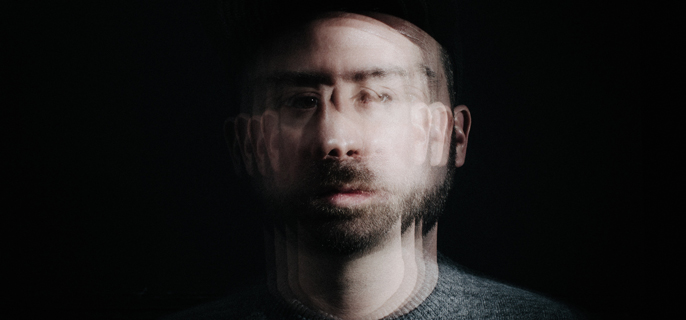 When you sit down to make music, do you go in consciously thinking of a style or alias to create with?
I do. I used to sometimes mess around until I got somewhere but nowadays I start with a specific idea.
You not only make tons of music but you also make visual art as well. What is it that draws you to art in general, and is there a reason or an overarching message / theme you are trying to express with all of it?
Art was made to be a part of my daily life from an early age and it became second nature to me. I've exercised it from virtually the beginning. It's basically a practice and doesn't bear any meaning aside from whatever message I may be trying to convey in a piece. That being said, I'm sure creating is a way to cope or a way to keeping me from losing my marbles.
You are known for being inspired by many different styles of music so here's a tough one: If you were stuck on a desert island and could only have one record with you, what record would it be?
"…I Care Because You Do" by Aphex Twin. Too many great memories. Like a photo album.
What does the ultimate Dabrye show look like? (space / size / capacity / visuals / who's in attendance)
Kadence and I, 200 people, the basement of the Elk's Pratt Lodge on Sunset Rd., no visuals, Funktion-One sound, extra bass, Joy Kull's wines, Idski cameo, House Shoes, Invincible & Finale, Jeedo, Ta'Raach, Shigeto and all the local heads are there.
How do you feel now that the trilogy is complete? (Is it a relief or did you like having some sort of a goal set out?)
I feel content and a bit relieved. It's nice to have new projects pending instead.
What are you planning now with the Dabrye alias?
Kadence and I are building a live set right now and then it's time to produce the next beat tape.
Dabrye's "Three/Three" releases February 16, 2018 on Ghostly International
---
Follow: