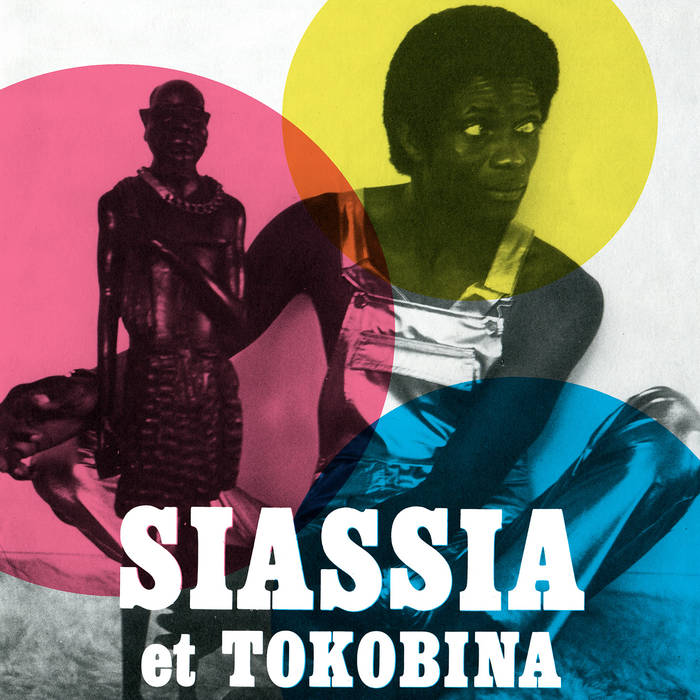 Siassia & Tokobina "Siassia & Tokobina" (Nouvelle Ambiance)
via NA: New wave rumba disco crossover, recorded in Paris in the mid '80s.
4 tracks spanning rumba, disco, new wave and reggae experiments from Congolese singer Albert Siassia and his group Tokobina, including two previously unreleased tracks taken from original demo tapes.
Originally from Pointe Noire in Congo, Albert Siassia came to Paris in the early '80s as part of the Ballet Nationale du Congo and joined forces with a young French reggae group called Dread Lion – a band he re-christened "Tokobina" (Lingala for "let's dance"). Keen to broaden their audience, the group played a mixture of reggae, rumba, disco and new wave styles, often using drum machines and synths.
They released one 12" EP, further altering the spelling of the name – "Tokobina" was phonetically anglicised to "Talk-Hoby-Night" in an unsuccessful effort to increase international sales. The record failed to make much of an impact, and soon after Albert Siassia moved back to Pointe Noire to become an evangelical preacher. He passed away in 1999.
Dancefloor sureshots 'Mama Africa' and 'Pointe Noire' are taken from the group's only 12" release. 'In the world' and 'Sangui' are taken from demo cassettes from the archive of drummer Franck Benhamou. 'Sangui' was originally scheduled for release on a 7" but the release was withdrawn due to a pressing fault.
"Siassia & Tokobina" reissued November 3, 2017 on Nouvelle Ambiance