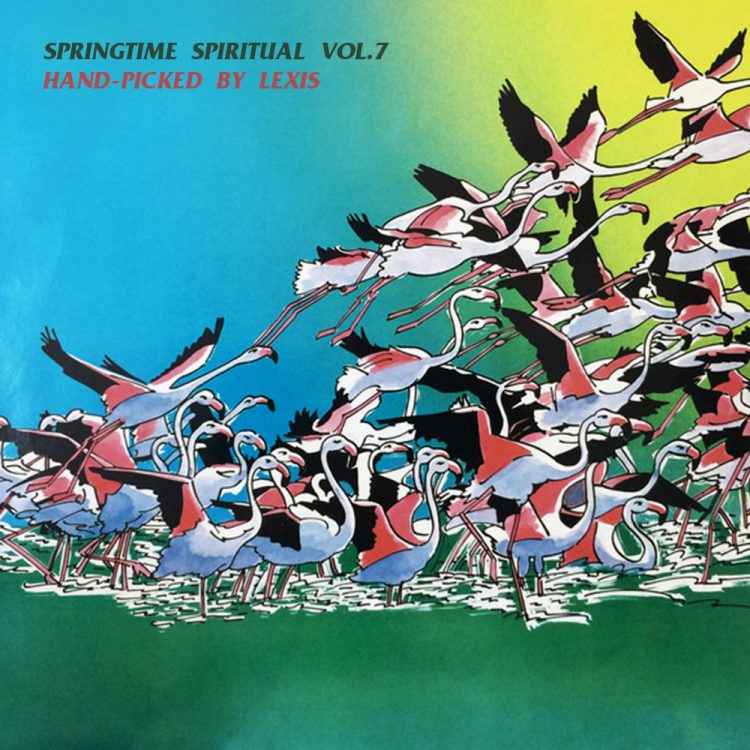 SPRINGTIME SPIRITUAL Mix Vol. 7 (2020) – Hand-picked by Lexis
For the 7th year now I have been marking the arrival of Spring with this spiritual mix which has become the project that is closest to my heart. In case you're wondering, in Montreal springtime arrives in April – seems like our 6 month winters steal a month of autumn and one from spring.
All year long, I save song ideas in a little notepad just for my Spring mix, it's the only DJ mix that is truly on my mind all year long. It is an exploration of spirituality in all its musical forms, jazz to house to reggae and more.
For me, it's also a form of catharsis and annual goal post marking another year of growth, challenges. I hope this year's edition can provide some inspiration, solace and happiness. I wish you all well during these challenging times.
Dedicated to my mom. Dedicated to my friend Marc aka dull. Dedicated to all of us who have survived life's storms.
(Cover art: Mendes & Mendes – Mitamiyo)
TRACKLIST
KNLO x Flore Laurentienne – Intro
Bennie Maupin – Ensenada
GODTET – Alice
McCoy Tyner – For Tomorrow
Howard Roberts Chorale – Hold On
Ukokos & Jabco – Keep Rising All Night Long (Sunday Service Mix)
Georgia Anne Muldrow – Best Love
Ralph Thomas – Big Spliff
Dave Mackay & Vicky Hamilton – Samba For Vicky
François Dompierre – Samba M.D
Fred Johnson – A Child Runs Free
Janette Azzouz – So close to me
Yadava – Earth Tones
Misa Negra – Spiritual Vibes (Original Reprise)
Theo Parrish & Maurissa Rose – This Is For You
Scott Grooves – Movin on (back to my roots)
Emma-Jean Thackray – Movementt
Moodymann vs Dave Pike – untitled
Monika Linges – Running
Jackie Cain & Roy Kral – Don't Be Blue
Muriel Winston – I'm Never Happy Now
Pharoah Sanders – Love Is Everywhere (Live in Paris 1975)
Carioca, Devas – Canto Dos Pescadores
The Deacon – Fuji (The Peace Within)
Sis Jendayi – Feel It
Ijahman Levi – I Am a Levi
Misses Misty – Mellow Mellow Ride On
Teresa Noda – Tropical Love
Don Grusin – Reggae De American Babies
DJ Lycox – Jam
Prophet – Be the One for You
YBN Cordae – Bad Idea
Knxwledge – listen
SWARVY – drewbarrymore[Blend]
Valerie Carter – Da Doo Rendezvous
Greetje Kauffeld – Day By Day
Moondog & His wife Suzuko – Snaketime Rhythms (Surf Session)
Psychic TV – Just Drifting (Midnight)