To mark the release of the upcoming Stones Throw movie titled "Our Vinyl Weighs A Ton" we wanted to put together a feature to talk about one of the most beloved record labels from music heads worldwide. We then noticed that ST are actually celebrating their 18th birthday this year. Time flies when you're busy running one of the most successful and innovative independent labels around.
So to celebrate ST's 18th birthday we asked some of our friends and best music heads around to pick one Stones Throw record that is important to them, not necessarily the absolute best, just one that they couldn't live without.
---
SHIGETO (Ann Arbort/Detroit), Ghostly Recordings
⊕ Pick: Quasimoto – The Unseen (2000)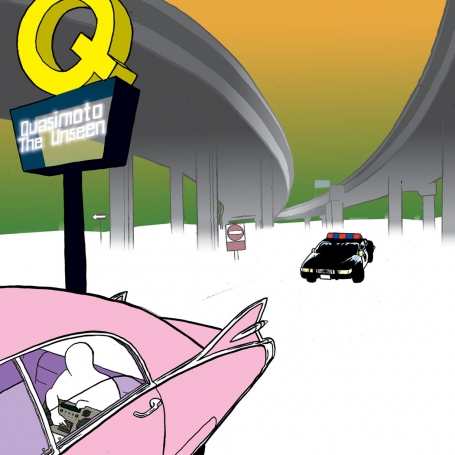 @_Shigeto: So many releases on Stones Throw have influenced me creatively and become classics for me throughout the years: From Lootpack to Madvillian to JayLib to Donuts. If I had to choose one release that really changed the way I looked at music and became a staple for me while growing as a person and a musician it would have to be Quasimoto's "The Unseen". At the time I wasn't making electronic music or beats at all. I was strictly playing jazz. I had never felt such a strong and obvious link between jazz and hip hop. From the sampling to the themes, to the multiple personalities it was next level for me. And besides – I ain't got time for silly shit, yo throw this record on, pack a bowl, take a hit 🙂
---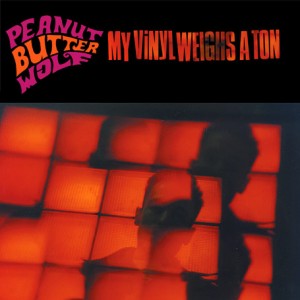 @Laurent_Fintoni: Choosing a record from the Stones Throw back catalogue is one of those questions you never want to be asked. They're one of the last indies from my teenage years to still be around, and they've evolved with the times and with me. All that said my pick is easy: Peanut Butter Wolf's 'My Vinyl Weighs A Ton'. It's a stone cold classic. It has one of my favourite DJ tracks of all time – Tale of Five Cities – and features many of my favourite west coast MCs. Also that Styles Crews Flows Beats and Definition of Ill are the jams.
---
ANTHONY VALADEZ (KCRW, California)
⊕ Pick: J Rocc – Stay Fresh (2011)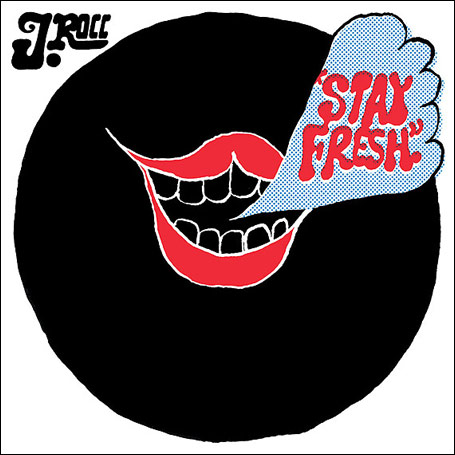 @AnthonyValadez: This drum break and sample just mesh so well. It's a true demonstration of J Rocc's ear for sound and texture. Easily one of my favorites on the Stones Throw Catalogue!
---
MARK DE CLIVE LOWE (Mashibeats / Church, California)
⊕ Pick: DJ Rels – Theme For A Broken Soul (2004)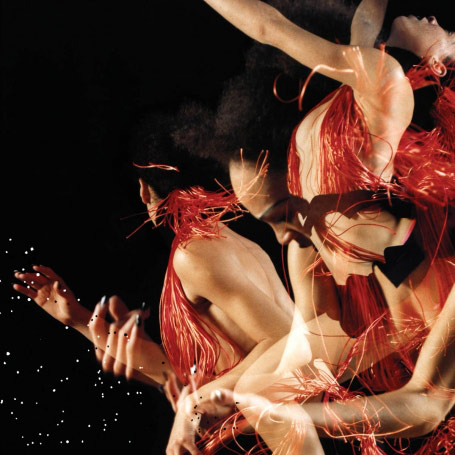 @MdCL: I was living in london at the time and deep in the thick of the broken beat community. it was so great to hear one of our favorite producers – madlib – get influenced by what we were doing and come out with his own take on the west london sound. heavily broken beat, afrobeat, jazz and all the way madlib, his dj rels alter-ego was an instant hit with us in the uk. listening to the album again now, 10 years later, it's just as fresh as when he dropped it. more please!
---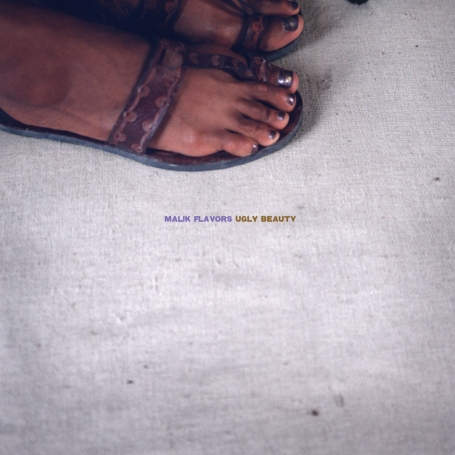 @OnraBeats: One of my favorite Stones Throw releases' gotta be Malik Flavors "Ugly Beauty", yet another Madlib side project under a different name. Out of all the YNQ albums, this is one of my favorites. I guess Madlib himself wouldn't agree with this cause it's an early one, 2004, and over the years, he just learnt how to master all those instruments better, but I always thought it had a special FLAVOR indeed. It's dreamy, it's fresh and it has great consistency. Some deep cosmic modal Jazz, definetely a great record to meditate to, smoke a joint to or make love to, your pick. I never get bored of it.
---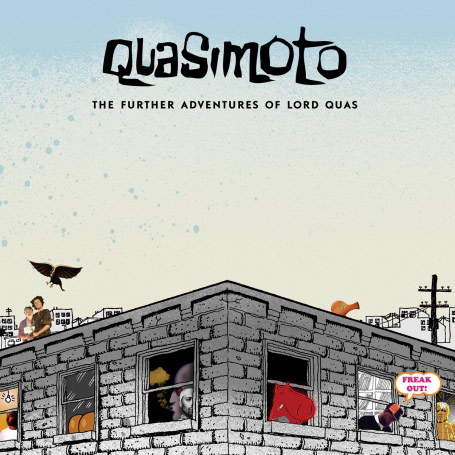 @ohbliv: One of the great Stones Throw releases in my opinion would have to be Quasimoto Further Adventures…
Many people feel that The Unseen is the better record, but Further Adventures to me truly shows madlibs insane ability to create scenes with sounds. Every time I listen to it I hear something new and the ideas Madlib put down on that record still resonate and influence.
---
LEFTO (Brownswood Records, Brussels)
⊕ Pick: Lootpack – The Anthem (1998)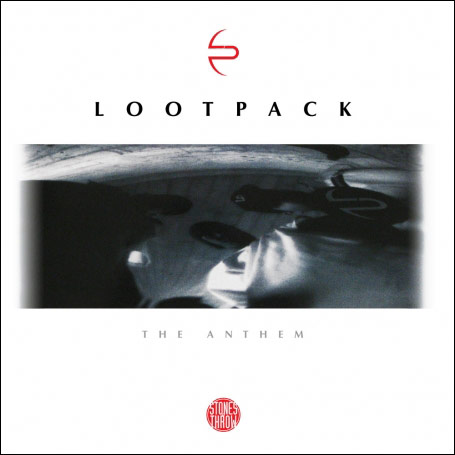 @Lefto: this was probably the first record that introduced me to the unique sound of Madlib. At that time the label was still based in the Bay Area, right after Rob Swift's "Soulful Fruit' mix and Rasco's "Unassisted" with a great turntablism routine by DJ Vin Roc. Anyway, it's also around that time that Peanut Butter Wolf and Lootpack were headlining the hiphop room of a big party in Ghent, Belgium. The day after we were in charge to bring the guys to the airport but decided to go to my place in the countryside to hang first. So we did a little random freestyle jam in my bedroom with Wildchild and Madlib, I wish I had the recording somewhere haha. From that day I always had an eye for every Madlib and Stones Throw release, they raised the bar high and without a doubt it helped the whole region to raise their level music-wise. And here we are today, listening to all the quality coming out of that region.
---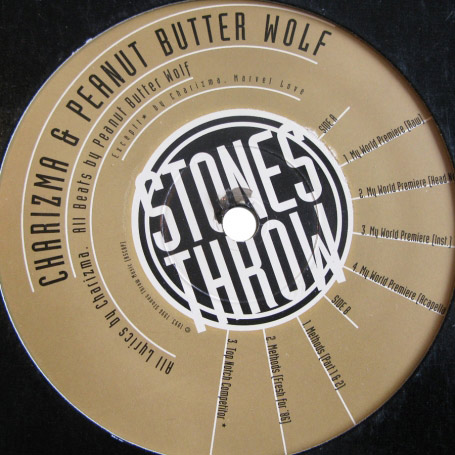 @princeklassen: While Madlib's Yesterday's New Quintet project is filled with masterpieces, Charizma & Peanut Butter Wolf's debut 12″ "My World Premiere" is one of Hip Hop's, East & West, most important and most slept on pieces ever. With the A-side, "My World Premiere", getting major burn for it's sheer rawness, the B-side, "Methods", is where it's at for me. Both brilliant beats, samples, and word play from a young emcee gone too soon.
---
MYLES HENRY TIPLEY (myleshenry.blogspot.com)
⊕ Pick: Kazi & Madlib – Average (2000)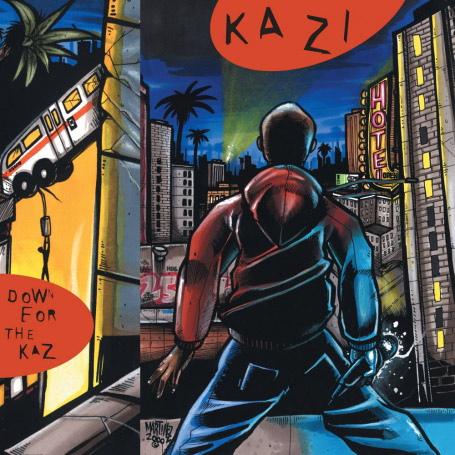 @myleshenryblog: My pick is Kazi and Madlib "A.V.E.R.A.G.E." This record represents that time so well. Underground hip hop was everything to me at the time and the sound of this record was perfect. It is sort of dark, sort of jazzy, a beat that I feel like I could just let ride for days.
---
SEVEN DAVIS JR (Apron Records, Los Angeles)
⊕ Pick: The Stepkids – The Stepkids (2011)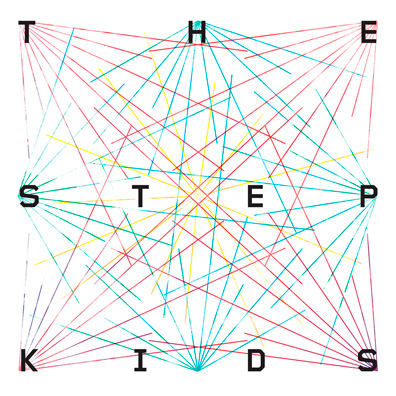 @sevendavisjr: If I would pick one of my fav Stonesthrow records it would The Stepkids 2011 release. My favorite Stonesthrow single track would be The Lottery by The Stepkids 2013 album Troubadour.This group is in their own world and I think they do a nice job painting a picture of what that world looks like via sound. Out of all my fav Stonesthrow artists, this group really speaks to me.
---
MOCHILLA (Eric Coleman, Los Angeles)
⊕ Pick: Madvillain – Madvillainy (2004)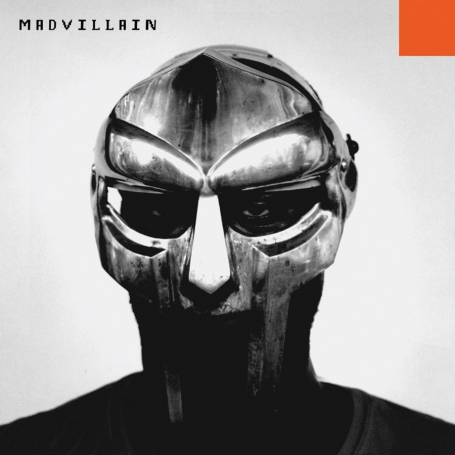 @Ecoleye: My favorite ST record is Madvillainy. It really represents the raw creativity that's reflective of StonesThrow. This album and the cover, will forever forever be classic.
---
SKRATCH BASTID (Toronto)
⊕ Pick: SuperDuckBreaks (1996)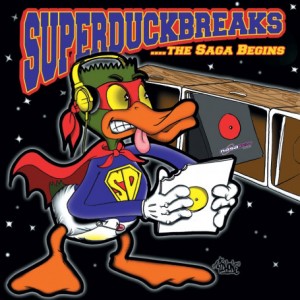 @SkratchBastid: Stones Throw has had so many amazing music releases that it was impossible to pick one. So my entry is kind of a cop out. But still an important release in their catalog.
Super Duck Breaks is probably the most used (and highest quality) scratch/break/battle record of all time. I worked at Revolution Records in Halifax, Canada from 1997-2001 and this record sold consistently throughout my tenure. It sounded good, had a good range of tempos of stripped down beats and had 2 great scratch 'sentences' that can probably be recited from memory by any DJ who scratched at that time (https://m.soundcloud.com/hedspin/super-dirk-breaks-zurich). The famous 'Yo stop frontin and use your head' break (track 2, side 2) was heard everywhere at battles in the late 90s and has recently been heard recycled in a few modern beats, though I won't name any names. Still knocks.
Shouts out to 'The Turntablist'!
---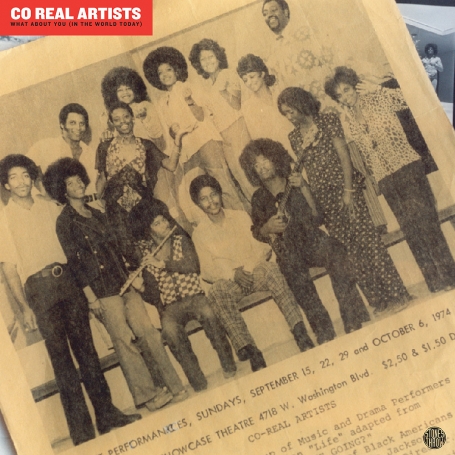 @incubatorMTL: In 2003, I discovered The Co Real Artists 12 inch single What About You (In The World Today), at a time when I was buying almost everything that was being released on Stones Throw. What About You was a massive tune for me. This co-ed, pre-rap gem that none of us had heard before rocked straight breaks and social commentary, and made it very difficult for the average b-boy to sit still.
---
LEXIS (Music Is My Sanctuary, Montreal)
⊕ Pick: Quakers – Quakers (2012)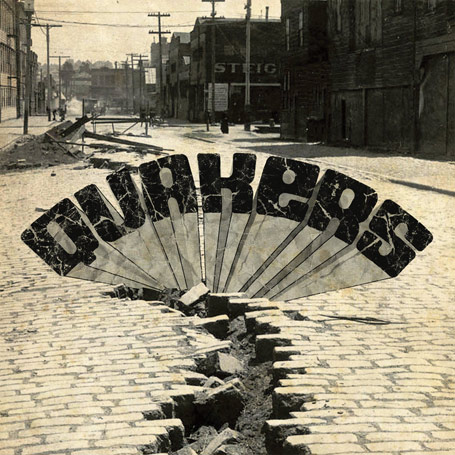 @MIMSLexis: As the guy who put the list together I had the advantage of seeing the picks roll in (no one picked Dilla records probably because everyone thought that's what people would all jump on). So I figured i'd pick one that hadn't been chosen. The Quakers project for me represents everything that is forward thinking about Stones Throw. They are always willing to take risks on a project most people would sleep on, i.e., a hip-hop collective with 35 members creating an album with 41 tracks! The meeting of Portishead's Geoff Barrow (who is part of the core of the Quakers project) and the Stones Throw universe was sublime. Bristol Meets Los Angeles!
---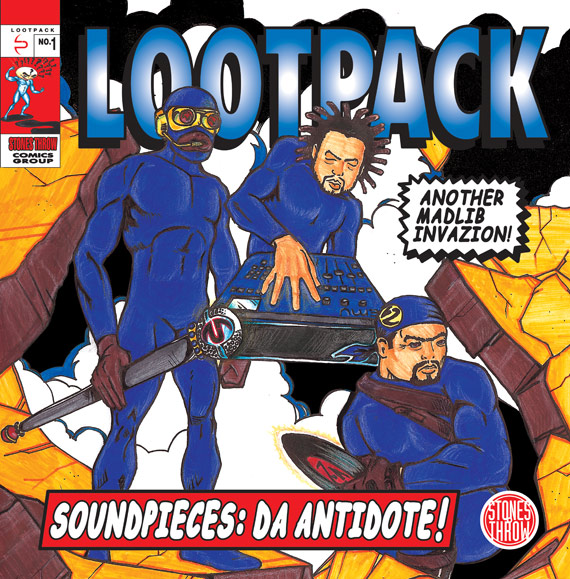 @TheLoudMinority: The Lootpack album really opened us up to the whole Madlib universe. The production was a lot "rufferer" than what we were used to and the flow of the mcees on there is just incredible rhythmic but in a very sloppy unquantized way.  It was something totally new to our ears and a little hard to get into in the first place but each time you listened to it the album they opened up more and more… Until you were completely hooked. Front to back,  Soundpieces still sounds just as innovative today.
---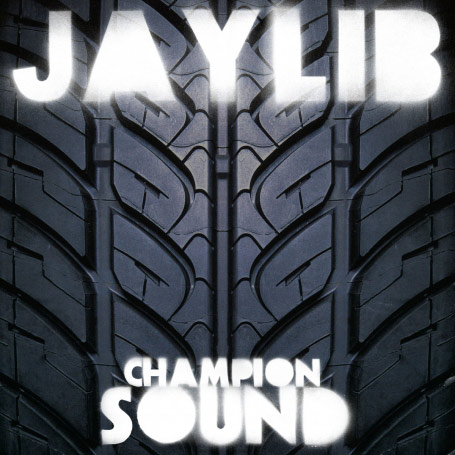 @Kaytranada: Champion Sound is my favorite record in the absolutely crazy back catalogue of ST releases. To me its the meeting of the two gods coming together for a tight collaboration still unsurpassed to this day. Indeed the rawest shit!
---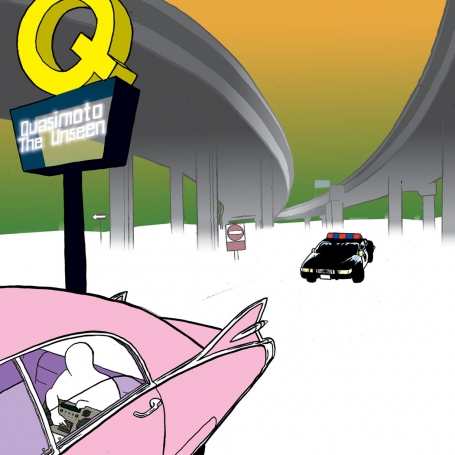 @Flvrsvr: This LP blew me away when it came out – the beats were too ill..half the samples were used in classic 90's rap records but even those he freaked in a fresh way..the melvin van peebles, le planete sauvage and on and on. It came out 2 days before my 20th b-day which i happened to get arrested on, so the cover art has a special meaning to me too..
---
AKALEPSE (Truth & Soul Records, New York)
⊕ Pick: Madvillain – Madvillainy (2004)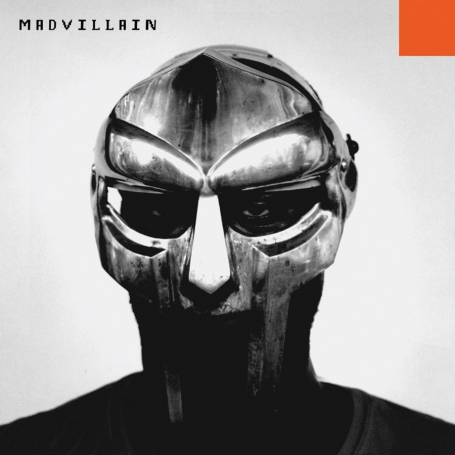 @akalepse: Because of The Illest Villians, Accordian, Meat Grinder, Bistro, Raid, America's Most Blunted, Sickfit, Rainbows, Curls, Do Not Fire, Money Folder, Shadows of Tomorrow, Operation Lifesaver, Figaro, Hardcore Hustle, Strange Ways, Fancy Clown, Eye, Supervillian Theme, All Caps, Great Day, and Rhinestone Cowboy. Stone Classic.
---
101 APPAREL (Eric Crandell, California)
⊕ Pick: James Pants – Welcome (2008)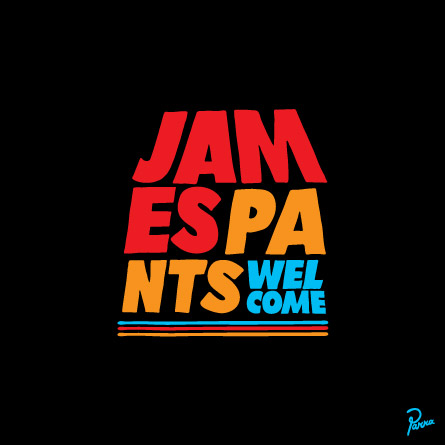 @101apparel: Of course Dilla-Donuts and all the Madlib / Quasimoto joints are my top favorites .But the James Pants "Welcome" album is one that caught me off guard, and after a few listens its one of my all time fav's and is still on rotation.. plus they got Parra doing the cover art!