Back By Popular Demand: Our 2020 Calendar Returns!
Back by popular demand! Our JAMBOXES calendar project collaboration with Montreal-based artist Mathieu Dionne gets the 2020 reissue treatment with a striking new colourway.
The project highlights 12 drum machines, synthesizers and sequencers that have shaped modern music production. Machines like the MPC 60, TR-808, the Mini Moog that are both visually and sonically iconic.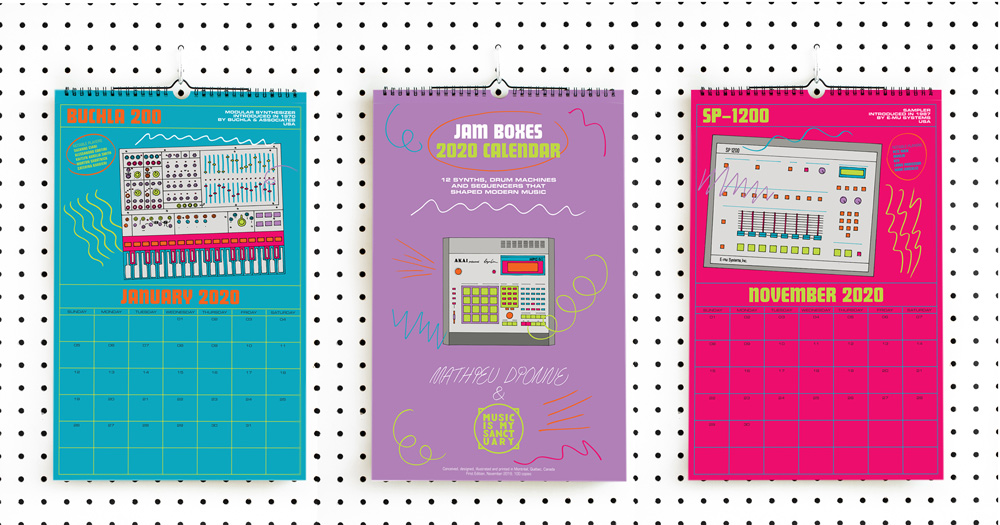 Each selection was hand-drawn by Mathieu Dionne and includes fun facts like the year it was created, the company it was designed by, and which artists were known for using it. It's sure to brighten up any room, and makes a perfect gift for the music lover in your life!
It's lovely, it's ultra-limited, it's hand-made in Montreal and it'll be the perfect place to take notes of which shows to go see, birthdays to remember, when to send in your taxes, etc…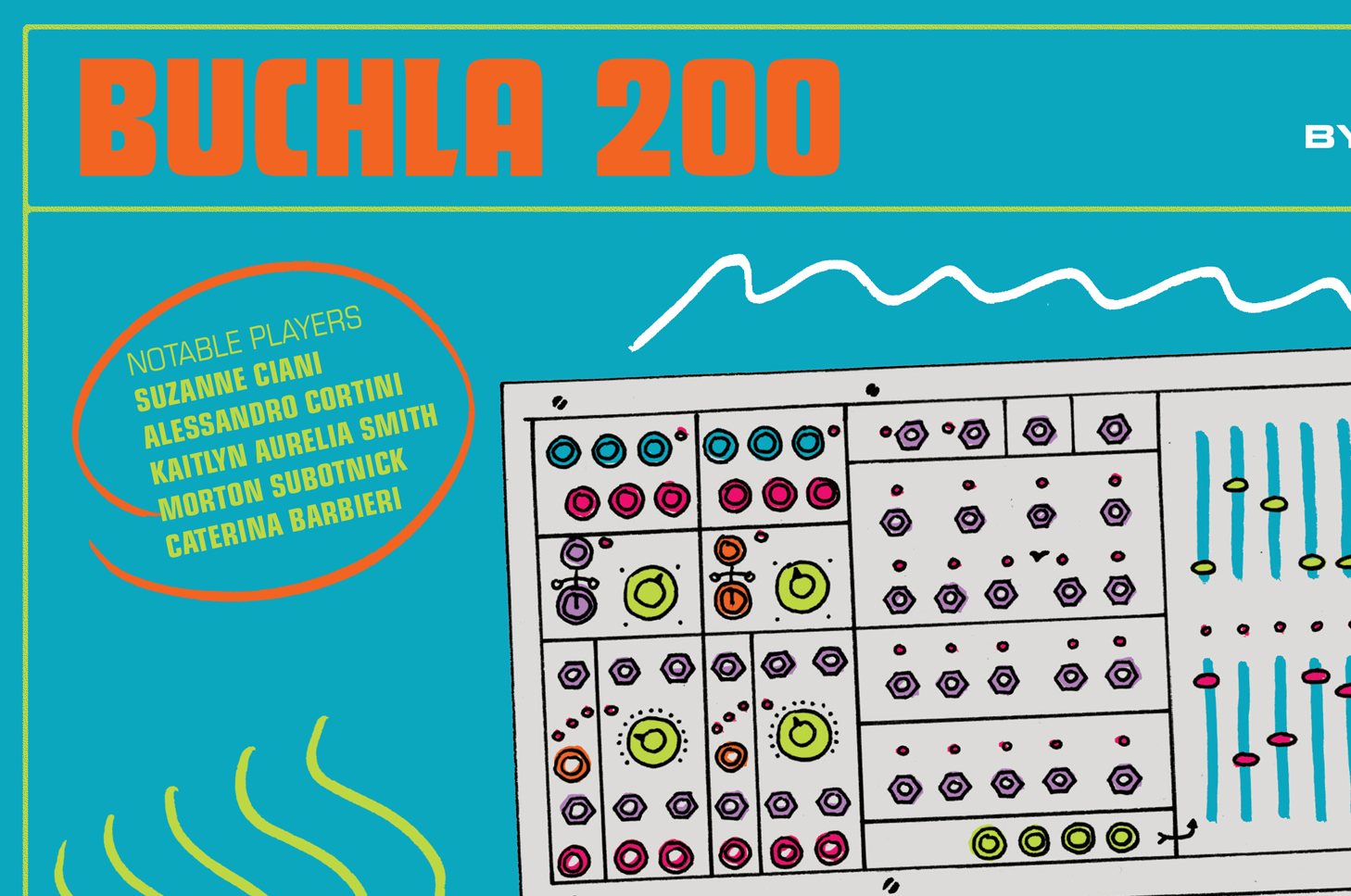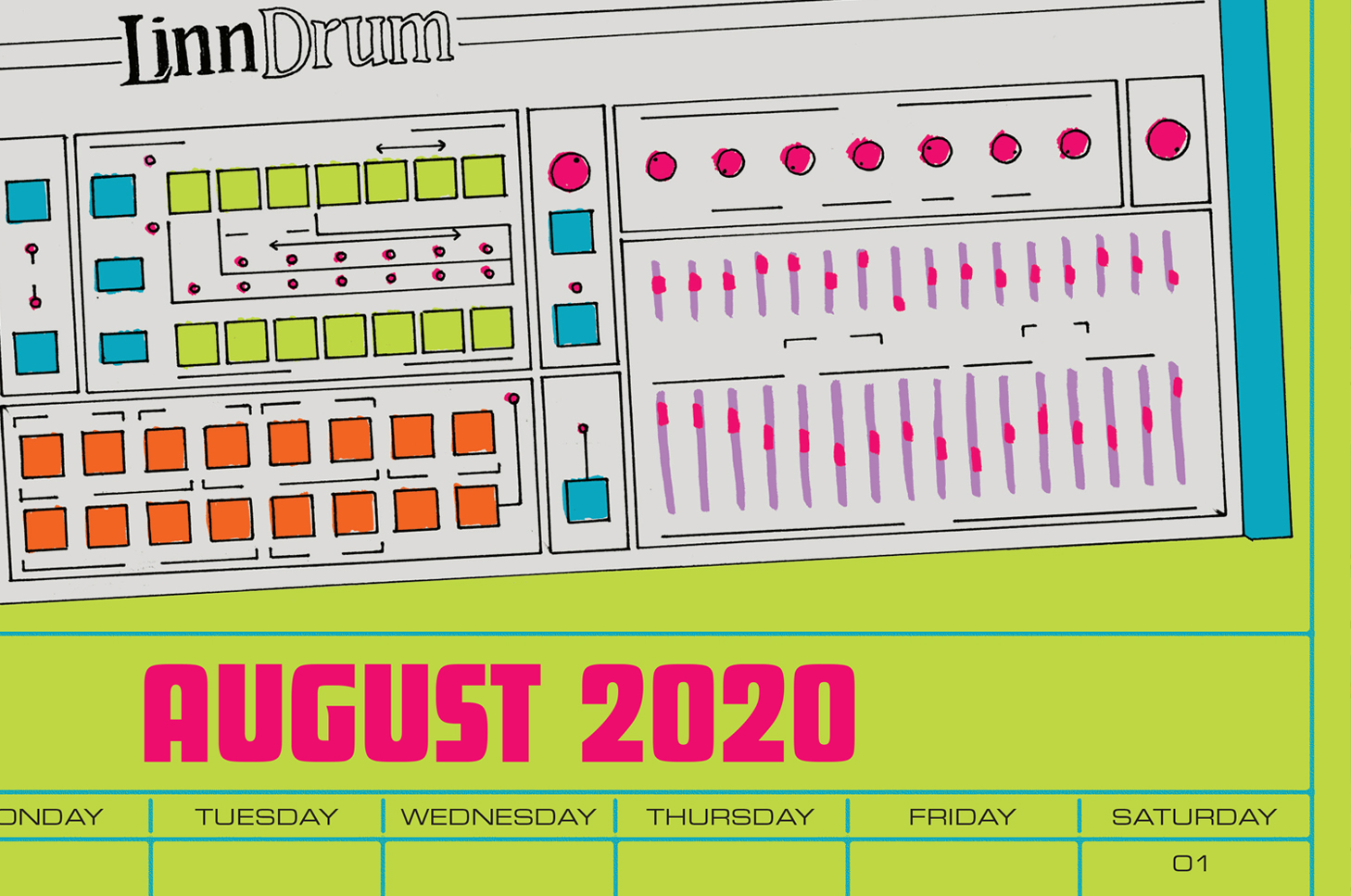 The JAM BOXES 2020 Calendar was conceptualized by Mathieu Dionne & Music Is My Sanctuary, and illustrated by Mathieu Dionne. Product shots by Bruno Destombes.
Available online for worldwide orders as well as in selected stores.
Shipping begins December 1st, 2019