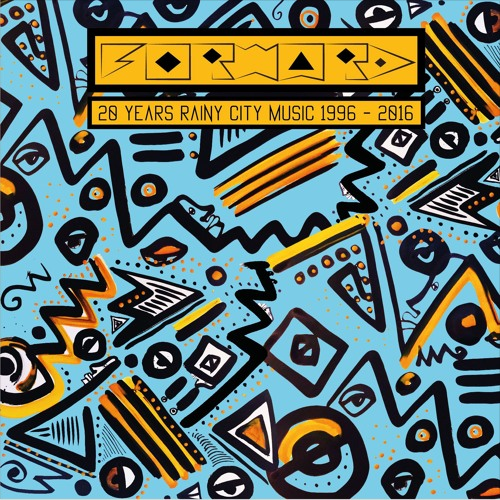 Various Artists "Forward: 20 Years Rainy City Music 1996-2016" (Rainy City Music)
via SOTU: Brand new compilation LP celebrating 20 years of Rainy City Music in Manchester.
This Deep House LP called 'Forward' features eight exclusive unreleased on vinyl tracks by various artists from the around the world. Detroit's Wajeed aka Jeedo, Toto Chiavetta aka Who, NY poets Baba Israel and Bonafide Rojas, India's Unnayanaa, Scotland's Soul Renegades and label duo Irfan Rainy and Rex Leon. Huge support from massive name DJs and radio in NTS, Les Yeux Orange, Test Pressing, Stamp The Wax, Resident Advisor Ransom Note and NPR.
Rainy and Leon have lived through the history of this music, from its early beginnings in Groove and Jacking at The Hacienda to today's scenario with the ubiquitous reach and global spread of Deep House Music and its Dance Culture. They've been making music together for over twenty five years now, only ever releasing a few eps each year, almost akin to having a personal gallery that only opens very occasionally. What you have before you is a totally bonafide recognition that real Deep House Music is in their DNA.
When It Rains It Pours. Don't Call It Deep If It Ain't.