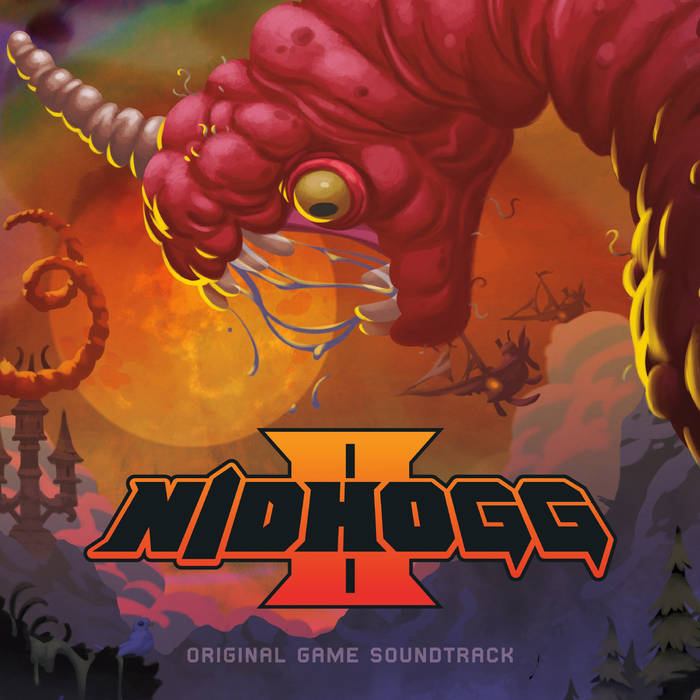 Various Artists "Nidhogg II (Official Game Soundtrack)" (Alpha Pup)
LA Beat Scene royalty join forces for something a little different – a video game soundtrack.
Mark "Messhof" Essen's 8bit Nidhogg has captured the minds of gamers all over the world, and with much anticipation, Nidhogg II is now available across various gaming platforms.
Sequel to the indie hit of 2014, Nidhogg II builds upon the award-winning gameplay of its predecessor with new weapons to wield and levels to master, head-to-toe character customization, and the captivatingly grotesque art of Toby Dixon.
With Nidhogg sourcing the soundtrack elements from electronic stalwart Daedelus, Nidhogg II brings in an extended cast of musicians from this era. New guests include Ghostly International's Mux Mool and Osborne, along with Anticon's Doseone and Geotic (aka Baths). For those who enjoyed his contributions to the first soundtrack, Daedelus also makes his sonic return to the world of Nidhogg.
The "Nidhogg II Soundtrack" released September 15, 2017 on Alpha Pup Records
---