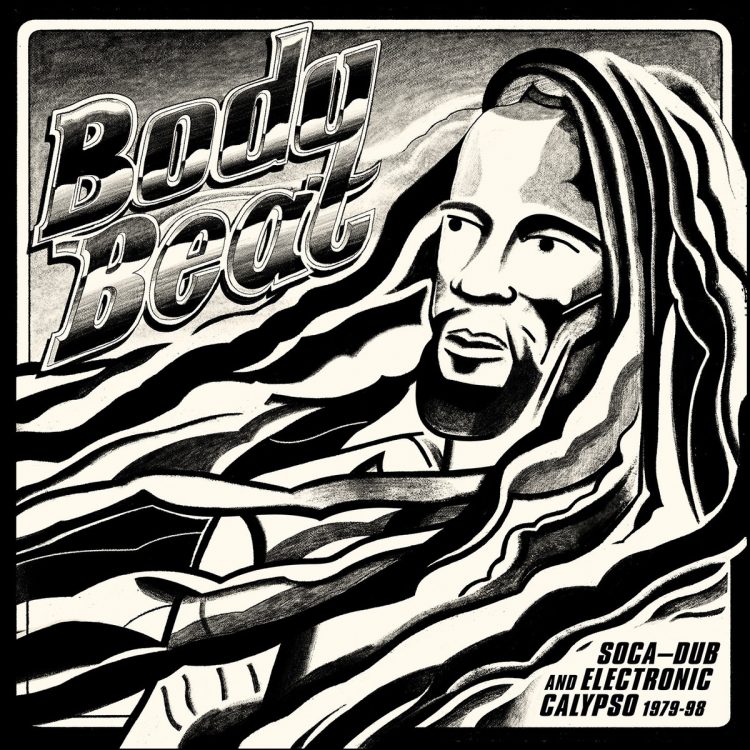 Various "Body Beat: Soca​-​Dub and Electronic Calypso" (1979​-​98)
A killer compilation of hybrid soca obscurities, from '79 to '98, from both inside and outside the Caribbean, showcasing a wide range of influences, from disco & soul, to nascent house music and roots reggae.
Bearing a timeless quality, all 17 cuts are guaranteed to work just as well on today's dancefloors, especially those witnessing revivals of burger-highlife, soukous, zouk & so on, as they might have on their original release.
Bandcamp
Spotify
Apple Music
---
Release Info
"Superb collection that reveals a genre that's fluid and has a no-borders attitude to influence." – MOJO
17 obscure Soca B-side versions, dubs, instrumentals and edits as well as vocal tracks influenced by disco, boogie, house-music, soul and the more conscious lyrics of roots reggae. Owing as much to New York, Toronto and London as to the Caribbean cities of Port of Spain, Bridgetown and Kingstown this compilation traces the genre from its explosion in the late 1970s right up to the period just before contemporary soca became established around the end of the 1990s.
Compiled by Soundway Records label founder Miles Cleret and DJ/collector Jeremy Spellacey, Body Beat, as with many compilations on the label, explores the fringes of this often maligned (by outsiders) genre. Boiled down to the bare bones of the matter though: soca is party music.
Soca was originally a re-invention of Calypso music; a genre that in the 1970s was fast becoming usurped around the Caribbean by Jamaican reggae and American soul, funk and later disco. The originator of soca (or sokah as he called it), the calypsonian Lord Shorty, began experimenting and modernising on the formulation of calypso in the early 1970s. His first album featured a strong emphasis on East African rhythms and a punchier recording style that emphasised the beat, and introduced arrangements that often owed as much to American funk and soul as to calypso.
Filled with up-tempo tracks from start to finish, the compilation's lead single "I Want Your Love" by Peter Britto is a soca-house number which originally came out on NYC-based label Hometown Music in 1998. It features the recognisable soca synth beat, along with Caribbean steel drums and horns – but with the obvious influence of New York's booming house scene, making it an ultimate crossover track for club dancefloors and carnivals alike.
So here you go – seventeen slabs of soca crossover, rapso, electronic calypso, and Caribbean 'soca-soul' for your enjoyment – and bound to fit well into modern, open-minded DJ sets alongside the resurgence of burger-highlife, digi-reggae, soukous and zouk.
released October 25, 2019
Compiled by Jeremy Spellacey & Miles Cleret
Liner Notes written by Miles Cleret
Mastering by Frank Merritt at The Carvery, London
Vinyl restoration by Neal Birnie at The Carvery, London
Front cover artwork by Lewis Heriz
Vinyl and CD layout by Meurig Rees