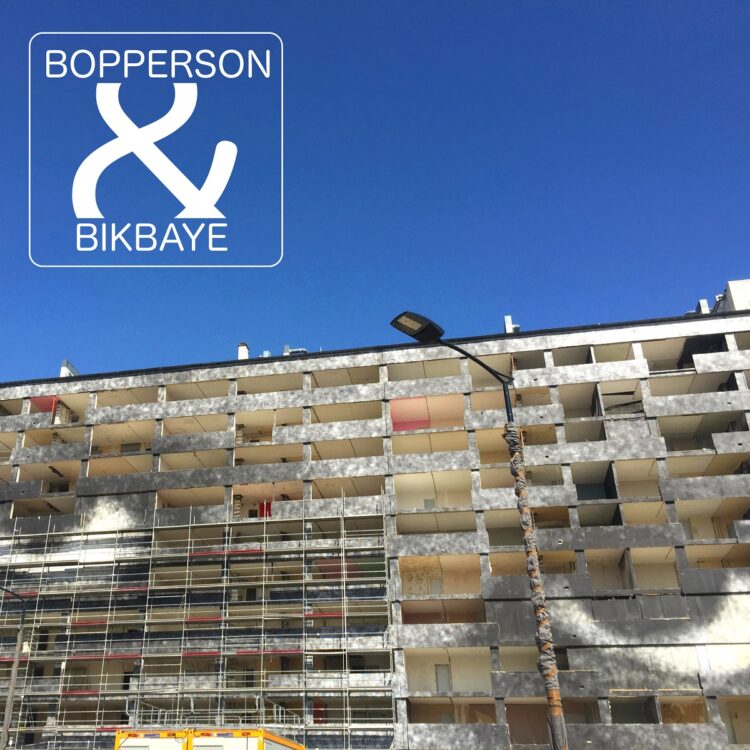 Video Premiere: Bopperson & Bikbaye "Who Are You?" (+33JOY)
Music and words for mind and soul. Label and collaborative musical collective, +33JOY announces its debut release, this first one from Bopperson & Bikbaye
Born out of a meeting at New York's annual Winter Jazz Festival, back in 2020, this 4 track EP entitled 'The Wellness Project' is a very personal project.
Support on Bandcamp
Neil Bopperson, a DJ, musician and producer originally from Yorkshire, having traveled the world working extensively as a DJ and chef, upon landing in London for a long stint, now works out of Paris, France.
Los Angeles based, Bikbaye Inejnema works as a cultural activist, writer, teacher, counselor and spoken word artist. He has a bachelor's degree in Sociology boasting over ten years experience in social work. He works as a A.T.O.D. (alcohol, tobacco & other drugs) prevention specialist for Homeless Healthcare based in L.A. He is also the Executive Director of The Conscious Youth Global Network (CYGN)
Bikbaye strives to utilize art to equip the youth with the skills to become positive, productive citizens. Focusing on diverse topics ranging from leadership development to financial literacy to health and nutrition, Bikbaye gives youth the tools they need to create empowered and enlightened content.
As Bikbaye says, "The goal is to flood the airwaves, the media, everywhere with enlightened art."
This first release on +33JOY comes in the form of a collaborative project, the music predominantly from Neil Bopperson, with a little help from some additional musicians – Sam Crowe; keys (Lianne La Havas, Little Simz, Mark Guiliana and Native Dancer) and the saxophone of Nick Briggs; (Joel Culpepper, Poté and The Last Skeptik). All words and vocals are from Bikbaye.
After a chance meeting in NYC, where Bikbaye hosted talks at The Winter Jazz Festival, speaking mainly about mental health and wellness in the music industry. His words really resonated with Neil, they connected and this 4 track EP is the outcome.
Sitting somewhere in the alternative hip hop world, music is used as a vessel for Bikbaye's words to ring out. Upon being presented with the recordings from Bikbaye, Neil composed music and collected sound design accordingly.
The second single, 'Who Are You?' raises important questions, directed at other artists and music industry professionals. Some flute, choir samples and drum loops come together for an eerie and dubbed out number.
'The Wellness Project' releases on October 10th 2023 (International Mental Health Awareness Day) via +33JOY.