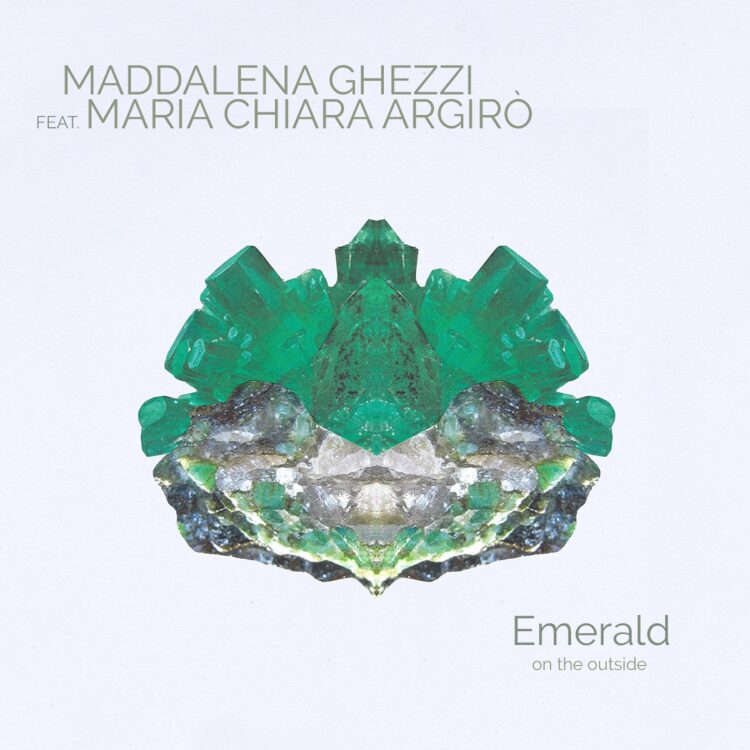 Video Premiere: Maddalena Ghezzi Ft. Maria Chiara Argirò "on the outside"
Hailing from Milan, Italy, London-based singer, composer and improviser, Maddalena Ghezzi, announces her forthcoming 'Emerald' EP, featuring and produced by London-based artist, pianist, synth player, composer and producer, Maria Chiara Argirò, on Ghezzi's own DēngYuè Records imprint.
Fusing synthesizers and the human voice with dramatic effect, "on the outside" is the first taste of their collaboration and is accompanied by an animated collage technique video by art collective Libri Finti Clandestini and photographer and filmmaker Tanguy Bombonera, which we are excited to share today.
'Emerald', described by Ghezzi as a sci-fi feminist EP, is the fourth installment of Maddalena's 'Minerals' series, in which Maddalena aims to explore vocal, compositional and scoring possibilities while dissecting the act of collaboration. With the series, Ghezzi takes snapshots of her artistic collaborations, with the likes of Thodoris Ziarkis, Ed Blunt and Francesca Naibo, building an archive of varied and versatile exchanges.
Support on Bandcamp
"on the outside" is "an unapologetic music world where women take their space", says Maddalena, "an image from the outside of Earth where women are strong, there are flowers, men and rockets. It's basically life as it is right now but without the veil of patriarchy over everything. Women are laying bricks, flying rockets and getting recognition. And most of all they can have fun and dance. This world is booming with colours and energy, it is an unapologetic musical world where women composers take their space". To invite her audiences into this sci-fi feminist world, Ghezzi has created a Spotify playlist and Youtube visual playlist.
"on the outside" is out now, whilst the full 'Emerald' EP, featuring further collaborations with Maria Chiara Argirò is to be released on 16th December as a digital release on Bandcamp and across streaming platforms, alongside a very limited concertina errata, a unevenly folded book filled with homemade collages and texts by Ghezzi.