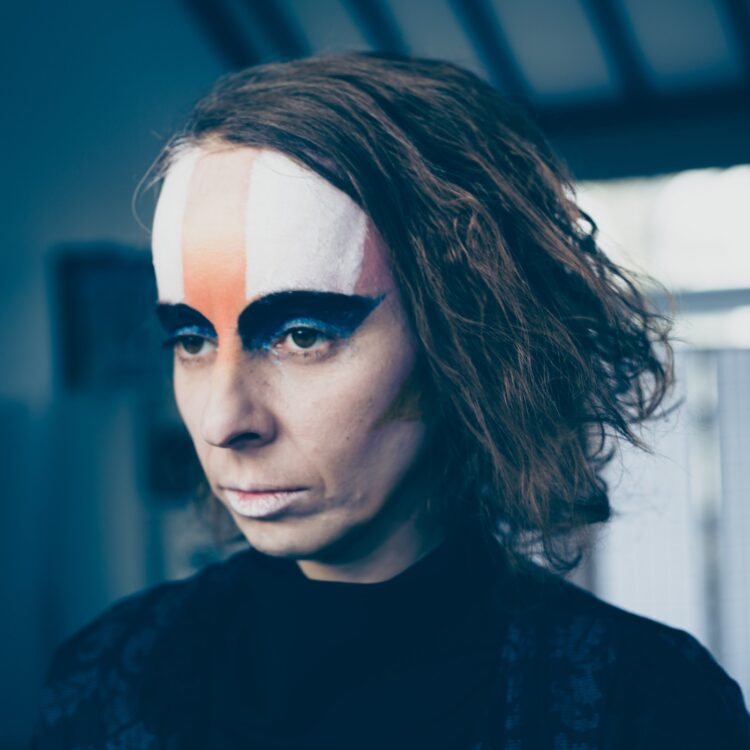 Video Premiere: Ruth Goller "Often they came to visit, even just to see how she was (M1)" (Live)
We are huge fans of bassist Ruth Goller's unpigeonholeable 'Skylla' project and album, released last year on Bex Burch's Vula Viel Records, so it's a delight to be first to share the video for a live take of "Often they came to visit, even just to see how she was (M1)", alongside a list of dates where you can catch 'Skylla' live across the UK.
'Skylla' is Ruth Goller's debut as a solo artist. After 16 years of driving and inspiring the UK jazz and improv scenes with bands Vula Viel, Let Spin, Acoustic Ladyland and Melt Yourself Down, Ruth has stepped out into the spotlight as a composer. On 'Skylla', Goller in some ways returns to the pure untaught instincts that drove her as a teen punk musician. Working with different tunings for each song, Goller composes instinctively based on what she hears in every moment. As Goller puts it, "at that point muscle memory doesn't work anymore so I have to trust my ear completely".
Ruth Goller is joined on record and tour by outstanding UK vocalists Lauren Kinsella and Alice Grant, and on some dates by Nell Greco. All four are based in London, with Ruth herself originating from the mountains of the Dolomites. Their music takes inspiration all the way from Eastern European folk song, to Free Jazz, to Brazilian bossa jazz artist Joyce. Skylla takes after the mythical three-headed sea monster of the same name, in that their music is both mysterious and sometimes dangerous – in it's own intimate and unique way.
A MIMS Future Classic, Quietus top 100 albums of 2021, Guardian top 10 jazz of 2021, listen to 'Skylla' below:
Ruth will be performing music from 'Skylla' as a trio across England with Alice Grant and Lauren Kinsella, or on some occasions as a quartet, joined by Nell Greco. Upcoming dates below:
18/02 Frizzle, Hexagon Theatre, Birmingham
21/02 The Wardrobe, Bristol
24/03 The Yellow Arch, Sheffield
25/03 Listen!, Unitarian Church, Cambridge
28/03 Jazz In The Round, Cockpit theatre, London
22/04 Fusebox, The Hyde Park Book Club, Leeds
28/04 Fruitworks, Canterbury
05/05 Jazzsteps, Bonington Theatre, Nottingham
28/05 The Rose Hill, Brighton
More info on Ruth Goller