Video Premiere: Zackey Force Funk "DOA"
Timed perfectly for Halloween, Modern Funkster Zackey Force Funk shares the brand new visuals for 'DOA' off his latest LP "Bodyrock Shotgun".
For some, tales of street escapades, drugs, and fast women are tales of fantasy. For Zackey Force Funk, these tales were at one point his reality. After being incarcerated multiple times with various charges, the Tuscon, Arizona native decided to change his life for the better, focusing now on music and using it as a way to tell stories from his former street life. The video's look and feel perfectly matches the overall aesthetic of "Bodyrock Shotgun" in a sort of '80s B-movie fashion, building up suspense and allowing the viewer's imagination to piece the events together.
Credits
Starring: Canela Soriano
Executive Producer: XL Middleton
Director/Producer/Editor: Ralph Jimenez
Director of Photography: Ali Ivosevich
1st Assistant Camera: Kimani Schumann
2nd Assistant Camera: Bryam Aguilar
Grip: Danny Vidal
Support and contributions from:
Valerie J. Bower
Chris Anthony
Mauricio Rovira of New Earth Kaffee
Music written, produced, and performed by Zackey Force Funk and Throwback Zack
"Bodyrock Shotgun" released July 20, 2018 on MoFunk Records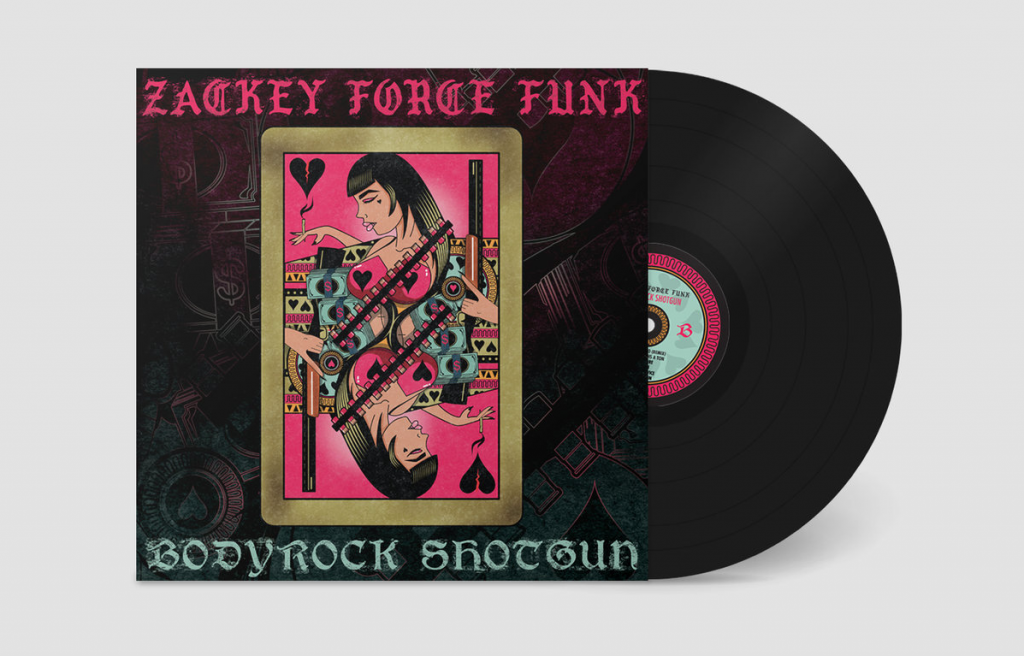 ---