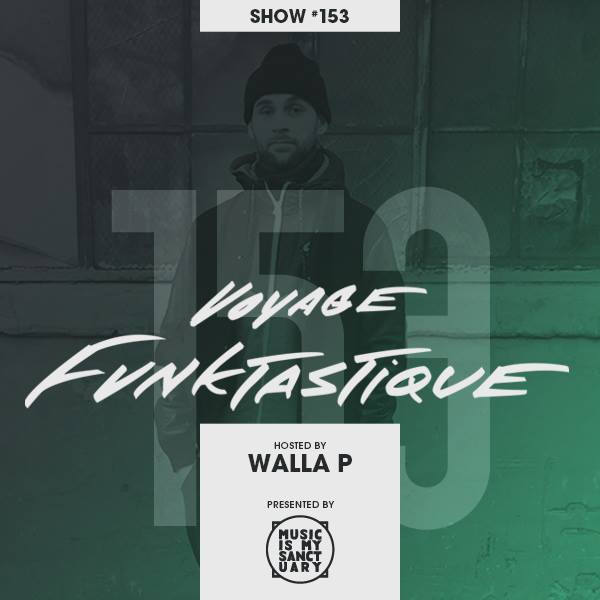 VOYAGE FUNKTASTIQUE – Show #153 (Hosted by Walla P w/ guest Marizla)
Back from a month hiatus, this week's show features a load of new Modern Funk releases!
In the mix you'll find new gems courtesy of Silver Linings, Exmag, Dr.MaD & Anomalie, Mogwaa, Walter MEcca, Jawn Rice & Boy Dude. In addition, we have a guest mix from Marizla (Berlin/The Brides) to close the last 30 minutes of the show.
TRACKLIST
MXXWLL – Monday Fonk
Manuel Darquart – I'm Mot Over You
Mogwaa – Galactic Love
Silver Linings – Like Before
Morris Mobley – Midnight Stroll
Adam Chini – Give Me All Your Love
Tim Tucker – The Only One
Walter Mecca – Option
Teddy Mike – On Point
G-noF – Electric Boogie
Throwback Zack – New Horizons
Love Cryme – Electric Lady
Adam Chini – Stay With You
Jawn Rice – Lovin U feat K-Maxx
OURRA – Don't You Want My Love (OURRA REMIX)
Exmag – Not The Last Time
XL Middleton – Paradise Of Pavement (feat. Zackey Force Funk)
HEATHER HAYWOOD – Party Tonight
BOY DUDE – Cyber Boogie
DR. MAD & ANOMALIE – GROOVE ON
XL Middleton – Purple Sheets
Walter Mecca – Hikikomori
BOY DUDE – Mercury Satellite
Yurie Kokubu – スノッブな夜へ
Marizla Guest Mix
DOWNLOAD LINK
Listen & Subscribe to VOYAGE FUNKTASTIQUE on iTunes