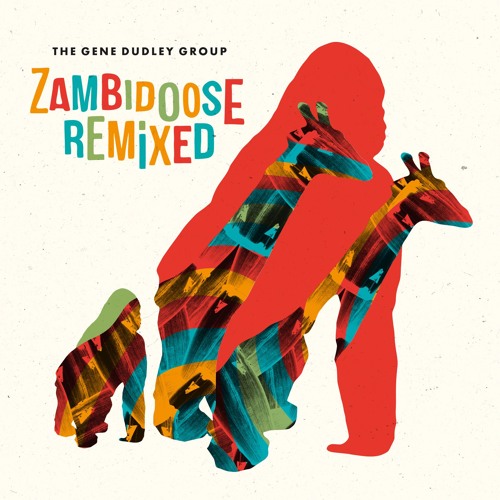 CLOSED Contest: Win Vinyl Copy of Latest Wah Wah 45s Release from The Gene Dudley Group
The latest release from The Gene Dudley Group got remixed by three fantastic producers!
via Wah Wah 45s: "First up, Russian man-of-the-moment Alexander Lay-Far re-moulds brassy tropical jam 'Do The Cookie Dough Throw' for the discerning modern dance floor. Lay-Far delivers the kind of trademark beats that have helped him become one of the most sought after DJs and producers around, whilst keeping the dub feel that runs throughout this release.
Then it's time for the man like WrongTom to step up to the plate. No stranger to Wah Wah 45s, and a prolific recording artist for Tru Thoughts Records where he delivers reggae and dub outings with a plethora of collaborations including Deemas J and The Ragga Twins, Tom comes through here with a classy digital dub version of Gene Dudley's laid back slice of Island soul, 'Tiger Jaw'.
Last but certainly not least, BJ Smith (one half of the legendary Smith & Mudd) takes mid-tempo funk nugget 'Jackpot' featuring the vocals of Miss Anne Frankenstein, and flips it on its head! His re-work is nothing short of an epic Balearic masterpiece – perfect for both those sunrise and sunset moments on the beach this summer! The original versions of all of these tracks can be found on The Gene Dudley Group's sophomore LP, Zambidoose – and don't forget to look out for Gene's live band at a festival near you soon!
Closed Contest: Win a Vinyl Copy of "Zambidoose Remixed"
(Ends on August 10, 2016)

Step 1: Register
Simply enter your email:
[ABss_subscribe_form inline_form="1″ button_text="Register" no_name="1″ name_placeholder="Name" email_placeholder="Email"]
* Important: If you are having a problem with entering your email please leave it in the comment box below and we will make sure to add it to the contest *
(Winners will be announced and notified on August 10, 2016)