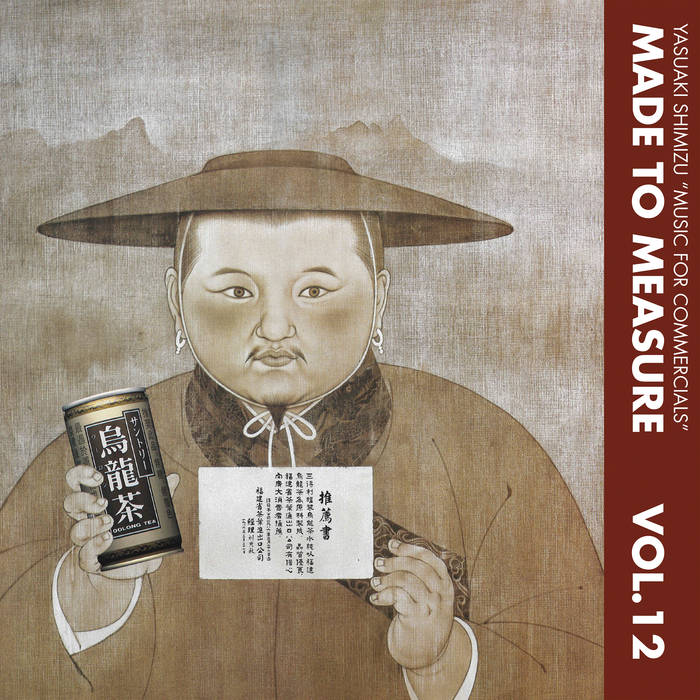 Yasuaki Shimizu "Music For Commercials" (1987, Crammed Discs)
via Bandcamp: Originally issued by Crammed in 1987, this is one of the most sought-after releases in our legendary Made To Measure series.
Known for his numerous albums, soundtracks, and collaborations with an impossibly broad array of artists (from Ryuichi Sakamoto and DJ Towa Tei to Van Dyke Parks, Björk, Manu Dibango and Elvin Jones), composer, saxophonist and producer Yasuaki Shimizu also released several electronic music productions during the '80s, which are currently generating a lot of interest (a.o. his recently reissued Mariah project).
"Music For Commercials" is a brilliant and inventive collection of short pieces, initially conceived as soundtracks for Japanese TV commercials (and bearing sweet titles such as "Seiko", "Sharp", "Honda" etc). These twenty-three tracks (each clocking in at two minutes or less, except one longer piece composed for a computer-animation short) abound with hit-and-run sound collages, twittering computers, and energetic ricocheting between myriad styles of music. This album has achieved near-mythical status in the last few years, which have seen artists such as Oneohtrix Point Never sing its praise.
"Music For Commercials" reissued September 15, 2017 on Crammed Discs