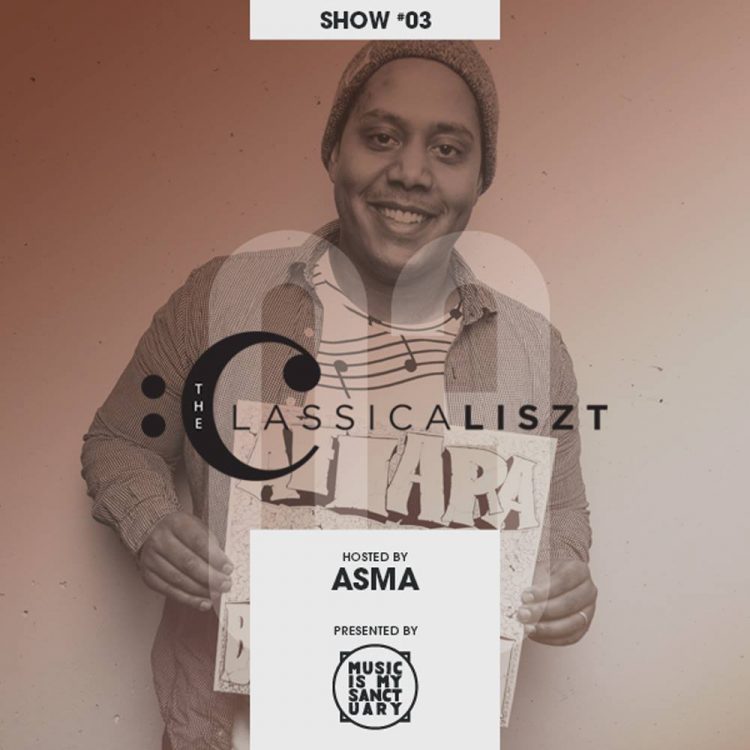 THE CLASSICALISZT – Show #03 "Sleep" (Hosted by ASMA)
For this episode we are going to the relaxing realm with a show dedicated to soothing classical sounds.
A 33 minute escapade into the great composers' most calming repertoires. From Beethoven's Pastoral Symphony (used in a Simpsons episode) to the dreamy sounds of Saint-Saens and Satie, this episode will help place your newborn into the Sandman's sweet embrace. Classical music on wax at a softer pace to let the mind and ears wander.
TRACKLIST
Beethoven-Pastoral
Sibelius- Valse Romantique
Saint Saens – Aquarium
Schumann- Rêverie
Satie – Gymnopédie No.1
Schubert- Quintet Adagio
Debussy-Nocturnes Nuages
Palestrina – Adoramus Te
DOWNLOAD LINK
---