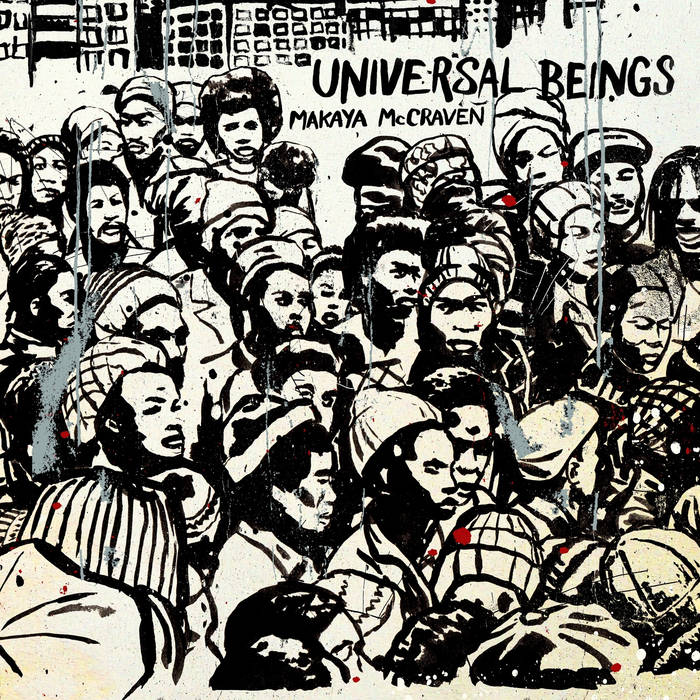 Album Of The Week: Makaya McCraven "Universal Beings" (International Anthem Recording Co.)
Chicago-based drummer Makaya McCraven is one of the most cutting-edge artists in Jazz right now.
He's followed up his incredible Chicago-meets-London mixtape "Where We Come From", which was released earlier this year, with a brand new 22-track album on the International Anthem label titled "Universal Beings".
The new record follows a similar approach, production wise, as many of his other previous recordings in taking material from live and improvised sessions and editing it down into shorter segments and grooves. The music spans from Spiritual Jazz meditations and pulsating loops, to hard-hitting Post-Bop and explosive driving rhythms. The album also includes just enough crowd interaction to provide the energy of a live recording without it being too distracting.
Like the title suggests, this album has a universal theme as it's divided into four suites highlighting Jazz scenes in Chicago, London, New York, and Los Angeles. Each suite features some of the top young Jazz talent from each of those regions. Some of the notable guest artists include Shabaka Hutchings, Nubya Garcia, Ashley Henry (London), Tomeka Reid, Dezron Douglas (New York), Jeff Parker (Chicago), Miguel Atwood-Ferguson, Josh Joshnson, Carlos Niño (Los Angeles), and many others.
With "Universal Beings", McCraven continues to push the envelope while bridging together other dynamic musicians and thriving Jazz scenes. Using a musical language that historically is all about breaking down barriers and uniting regions and cultures, he is successfully creating Jazz for the universe.
Overall, McCraven has put together another essential recording that I would expect to make its way to the top of many year end "Best Of" lists.
This piece was originally published on beatcaffeine.com
"Universal Beings" released October 26, 2018 on International Anthem
---
Follow:
Makaya McCraven
International Anthem