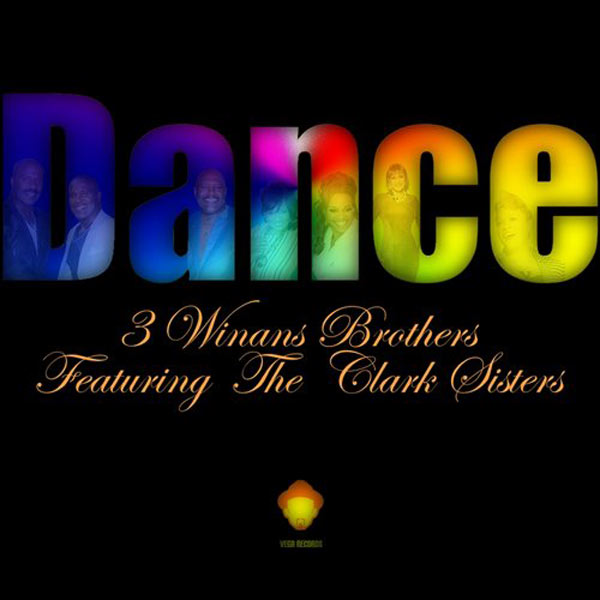 Future Classic: 3 Winans Brothers Feat. The Clark Sisters "Dance" (Louie Vega Remix)
This one has been floating around for months before it was finally released this spring both digitally and on vinyl. It was already considered a classic quite instantly by many. Rightly so.
It's a Gospel House match made in heaven. Two legendary family of singers, The Winans & The Clark Sisters came together to record a version of "Dance" that appeared discreetly on the 3 Winans Brothers album "Foreign Land".
Be Be Winans was really happy about how the song came together and he decided to give a call to Louie Vega to see if he would be interested in remixing it. Thanks to the Masters At Work, Mr. Winans had a huge club hit with "Thank You" back in 1998. So he was curious to see how his new creation would sound like in the hands of Vega these days.
The resulting remixes are just amazing. Louie Vega kept some parts of the vocals and actually built the mixes around some ad libs from the vocalists. With a simple soft and soulful backing track, all singers have the space to really shine through the whole ten minutes ride. This is a very emotive and heartfelt affair.
The magic of it is that I played this to many people who don't listen to House Music at all and everybody seems to love this. A new midtempo soul anthem? (Also recommended from Louie Vega, his amazing remix of Convertion's "Let's Do It")
Shout out to my boy Eric St-Jacques who couldn't believe that Louie Vega was still capable of doing such great music in 2015!!!
Buy Release
---
Track taken from the latest episode of The Rawsoul's "The Raw House Supreme Show"