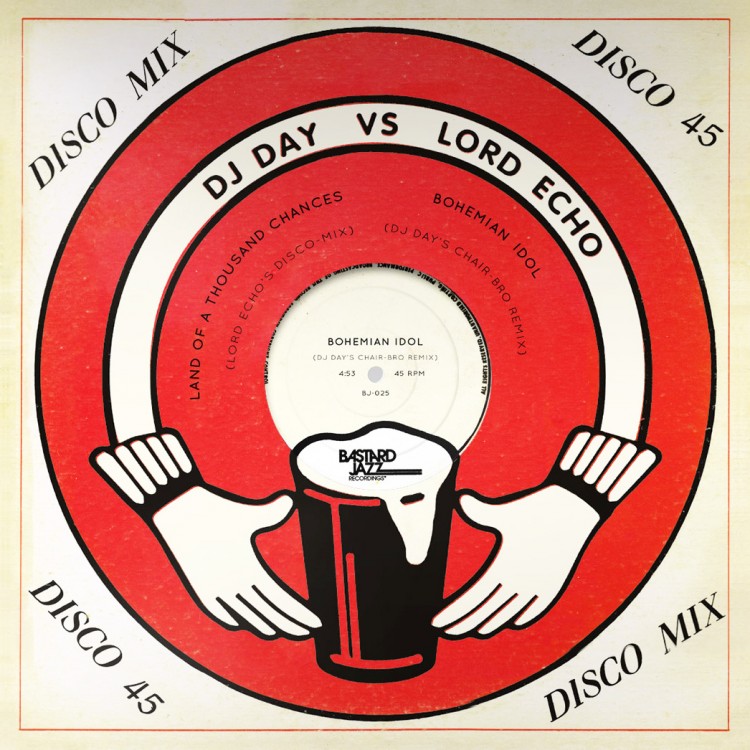 Future Classic: DJ Day & Lord Echo "Bohemian Idol / Land of 1000 Chances Remixes"
Two of my favorite multi-instrumentalist producers DJ Day and Lord Echo are jointly releasing remixes of each others work via the Bastard Jazz label. Day give a reggae rework to Echo's Bohemian Idol while the Lord discofies Land of a 1000 Chances and the whole ordeal is released on a white vinyl 12″ reminiscent of the disco days of yore.
Eternal perfectionist, Lord Echo apparently took 3 different mastering tries before getting the sound where he wanted add that the quality pressing and this release is the perfect DJ weapon. I hope we get to hear more from these two really soon and don't forget their past releases to your arsenal.
GIT IT HERE!