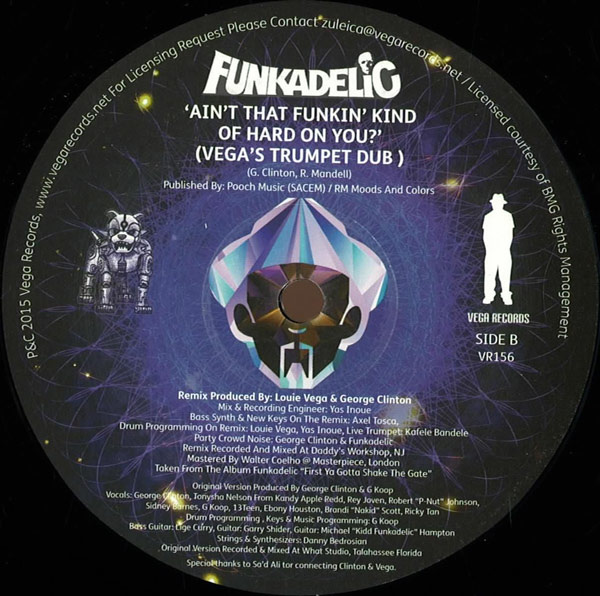 Future Classic: Funkadelic "Aint That Funkin Kinda Hard on You" (Louie Vega Remixes)
Legendary New York producer and half of the Masters At Work duo, Louie Vega has been on an absolute tear these past few months.
Including this release, we gave his last 3 remix projects the title of "future classic". The previous two being his remixes of Convertion's "Let's Do It" and the 3 Winan Brothers "Dance", both absolute killers if you havent checked them out yet!
This one just might take the cake though. An official remix for Funkadelic's "Aint that Funkin Kinda Hard On You" from their latest LP. Vega took a good track into the stratosphere and put 99% of the so called remixes out these days to sunday school. The definition of a dance-floor anthem! For the moment it's only available on vinyl, so we suggest that you don't sleep on it!
Here are some preview clips, but if you want to hear the whole thing one of the only places you can check it out is on the last edition of the monthly MIMS Show, check it here.
and here's the original version off the 2014 Funkadelic album "First Ya Gotta Shake The Gate"