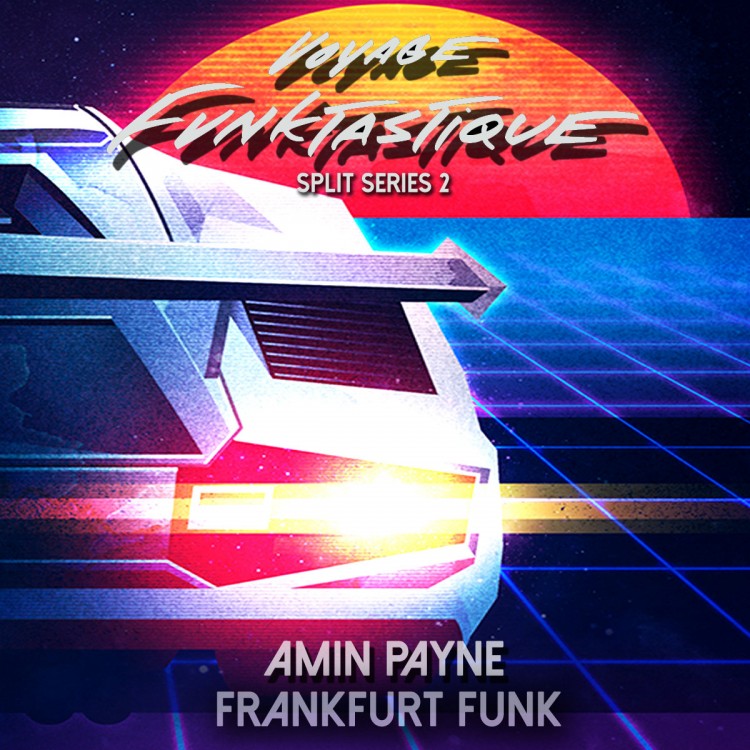 Future Classic: Voyage Funktastique "Split Series #2" (Amin Payne / Frankfurt Funk)
Voyage Funktastique is back with with the second volume of their Split-Series and this one features bangers from Amin Payne & Frankfurt Funk.
Imagined as digital 45s I could not see any self-respecting funk SJ not packing doubles in his/her DJ bag. Each side is its own animal and the roaring synths and grumbling bass carry us us through the future funk jungle. No Stress starts off smooth and then the familiar hook makes us forget what's around us and focus on the hypnotic groove.
Frankfurt Funk aka Chris Neal brings a G-Funk flavor to the series the crispy production is the perfect ridealong track for a slow drive on the long beach coastline. Voyage Funktastique keeps on highlighting the best of the future funk scene and I hope the series never stops putting out these solid split releases; hopefully on vinyl soon!