Another Jazz Giant has passed and this one truly hits close to home. Pianist Paul Bley founded the Jazz Workshop in Montreal, performing and recording with the likes of Charlie Parker and Lester Young. In 1953, he conducted for the Charles Mingus and His Orchestra album the same year Mingus produced the Introducing Paul Bley album with Mingus and Art Blakey. This was the start of a long and fruitful career where Bley would transform the worlds of trio and keyboard playing in jazz forever.
After rubbing shoulders with free jazz heavywieghts to be Don Cherry and Ornette Coleman in the late 50s, Bley joined the Jimmy Giuffre 3. They innovated in a very understated manner bringing true balance to free improvisation and the natural trio sensibility. He also introduced many of his wife Carla's compositions.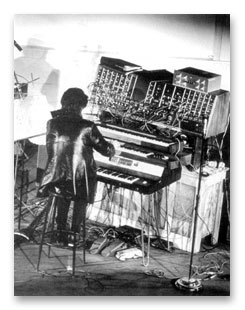 In 1964, Bley was instrumental in the formation of the Jazz Composers Guild, a coop which brought together NYC's finest free jazz musicians Roswell Rudd, Cecil Taylor, Archie Shepp and Sun Ra just to name a few. They participated in weekly conert series, as well as formed the future roster of the budding ECM label.
After experimenting with new sounds (like direct string piano playing), Bley pioneered the use of synths in jazz performances. Most notably with Anette Peacock for the infamous "Bley-Peacock Synthesizer Show". He would later return to exploring the pure sounds of the piano late in his career like his experimental counterpart Ryuchi Sakamoto.
Bley has countless releases, yet never made a record that was not a world onto itself. A true visionary and a naturally gifted musician who took the time to take many musicians along for his explorations and release the results properly. He will not be forgotten and his influence on music should never go under-appreciated.