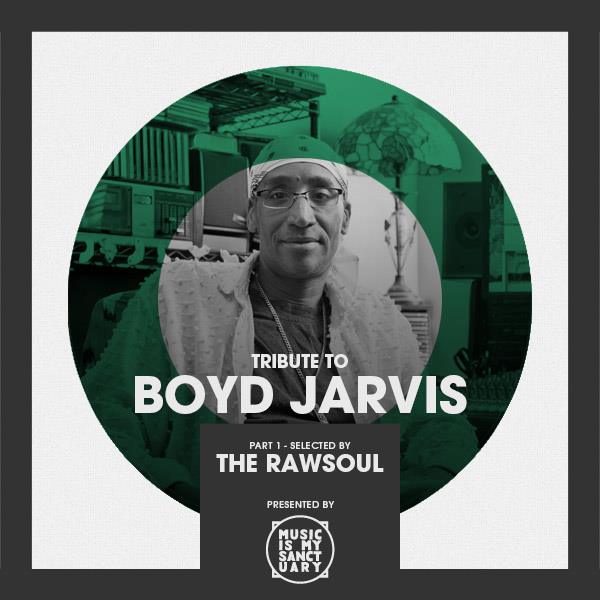 The RAW HOUSE SUPREME Show – #205 "Tribute To Boyd Jarvis, Pt. 1" (Hosted by The RawSoul)
The impact and influence of the late Boyd Jarvis on the early development of the House music movement is absolutely undeniable.
His early productions around 1983 didn't sound like Disco, Boogie or the contemporary R&B flavours of that time. The pulsating rhythm and haunting keyboards works of his music was introducing New York to a sound that didn't have a name at that time, which eventually became: House music.
Most people are familiar with his Visual project or the early demos of Colonel Abrams he played on, but his body of work goes deeper with plenty of collaborations with producers such as Timmy Regisford, Joe Claussell, François K, and Glenn Toby amongst others. His keyboard wizardries can be heard on lots of records you might not be aware of.
This mix features some of his finest originals, productions, remixes, and music featuring his unique vision behind the keys!
TRACKLIST
1.Visual – The Music Got Me
2.Tony Cook And The Party People – On The Floor (Rock It)
3.Boyd Jarvis – Piano Track
4.Circuit – Release The Tension
5.Colonel Abrams – Release The Tension
6.Colonel Abrams – Running
7.Private House – Don't Turn Away
8.Janice Christie – One Love
9.Young & Co. – Such A Feeling
10.Terry Burrus – Dance To The Mix
11.TZ – I Got The Hots For You
12.Chocolette – It's That East Street Beat
13.Gary L. – Time (Time To Party)
14.Before The Storm ft Boyd Jarvis – I've Got The Music
15.Boyd Jarvis At Last – Blink Blink
16.Billie – Nobody's Business
17.Mark Clément – The Tunnel
18.Nyles-Jarvis Project – We Can Work It Out
19.Ecstasy Boys – Holy Spirit Dance
20.Underground Network ft Pierre Salandy – Love Is The Answer
21.Barbara Tucker – I Get Lifted
22.Visual ft Tyrone Martin – It's You
23.Shazz – Innerside
24.The Carlos Sanchez Movement – Flying High (Got To Keep On)
25.Joe Claussell & Chuck Perkins – Jazz Funeral
26.Antonio – Agua De Coco… Bien Dulce
27.Les Go – Dan Gna
DOWNLOAD LINK
Listen & Subscribe to The RAW HOUSE SUPREME Show on iTunes