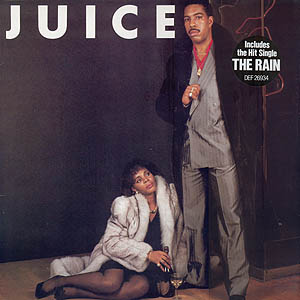 Forgotten Treasure: Oran "Juice" Jones – The Rain (1986)
Ok so I know it's been a streak of a couple really cheesy selections of our forgotten treasures segment, but to me it's a very fine line between awesome cheese and smelly old cheese. And as you know, well… we know the difference.
Anyways, today's suggestion is from my homie Sean Kosa currently living in Kazakhstan (still don't know exactly what it is you do over there bro!). It's funny because Oran "Juice" Jones is actually my nemesis when it comes to digging for records because about 50 times i've seen that glorious Def Jam record label sleeve as i'm looking in record bins and then I look closer and then i'm like… "fucking Oran Jones again!!"
I can't front, this video is going straight to my all-time top 20.